Pennzoil Vs Mobil 1: which is better?
This question comes to many car owners when deciding on engine oil for their vehicles. 
If you are in that case, then this article is for you. A head-to-head comparison between these oils based on engine protection, fuel economy, leak prevention, and price can help you choose the best-suited product for your need. 
Let's dive in!
Pennzoil Vs Mobil 1: Product Line Comparison
Both Pennzoil and Mobil 1 produce a wide range of products. Their lubricants are known for high quality in the automotive community. They meet most car manufacturer's specifications. However, Mobil 1 seems to have more diversity in the product line. Here are some common motor oils that the two brands have: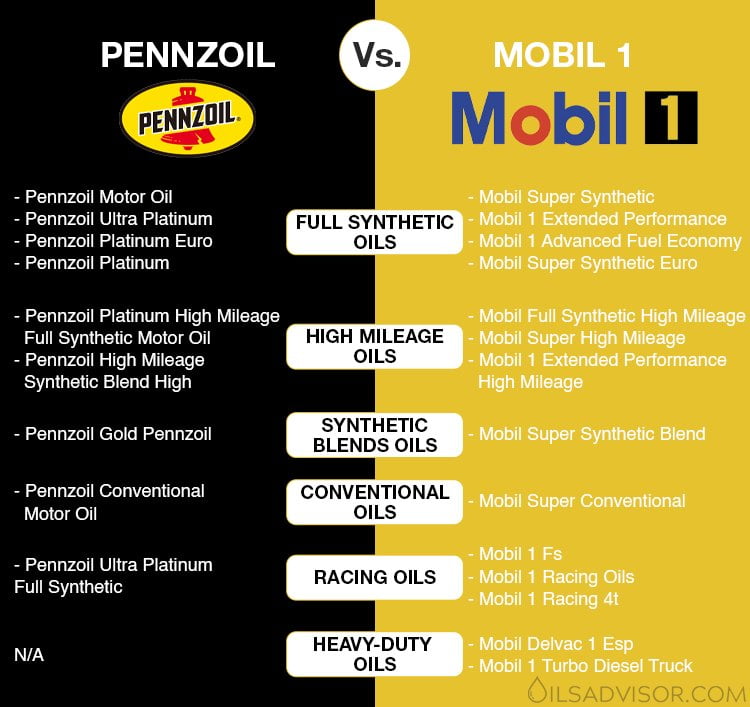 Pennzoil Vs Mobil 1: Key Differences
Pennzoil and Mobil 1 are two well-known motor oils that share some characteristics. I'll look at some key differences in fuel economy, price, changing intervals, engine protection, and leak prevention to see what makes them stand out. I will draw the line between which is better than which under these criteria. This will simplify your decision when selecting based on your preferences.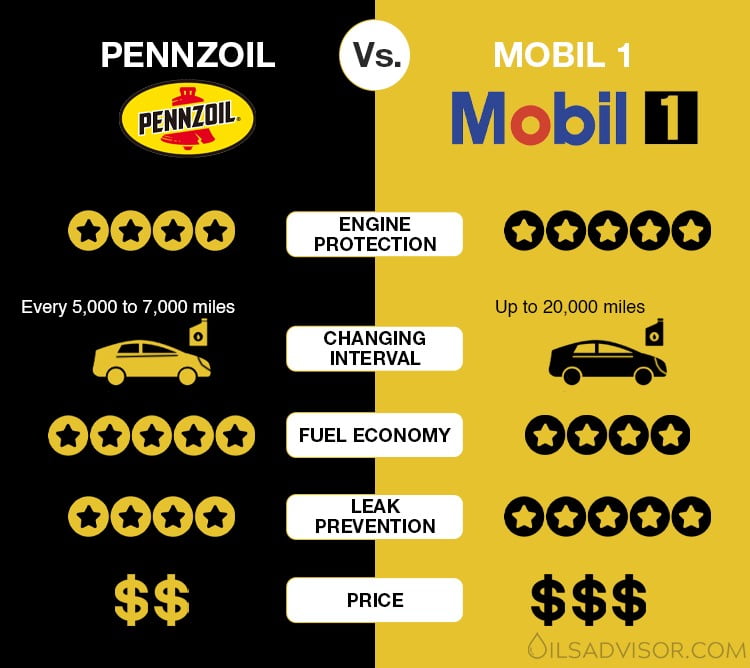 Fuel Economy
The Winner: Pennzoil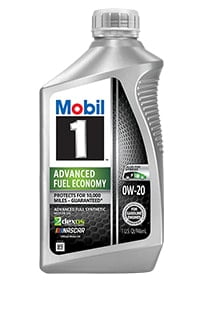 Mobil 1 Advanced Fuel Economy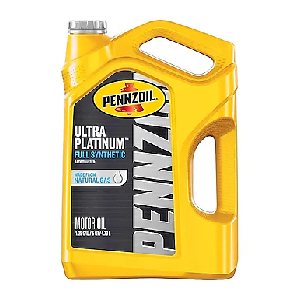 Pennzoil Ultra Platinum
Mobil 1 is quite popular for its efficiency in terms of fuel consumption. It has a powerful antioxidant system that outperforms other motor oils in terms of oxidation and oil thickening resistance, resulting in less friction and better fuel efficiency.
According to the best fuel economy saving product of Mobil 1, to obtain fuel economy improvement, they switched from higher viscosity grade to lower viscosity. But they did not mention any real number, the actual savings will depend on many factors: engine type, driving condition, outside temperature. This makes many users wonder if this is just a marketing gimmick by them.
Pennzoil, on the other hand…
According to Pennzoil, the best way to improve fuel economy is keeping your engine clean. If you have a dirty and old engine, you can lose 550 miles per year. Also, a dirty engine can lose on average about 4.1% fuel economy. So they started with the promise to keep the engine clean and get more miles. Their oils are formulated with Active Cleansing Technology that help clean sludge that already exists in oil engines for time. Therefore, Pennzoil claims that they can help save 550 miles per year if you use their products. 
By now, I'm sure you've figured out which product will do a better job of improving fuel economy. Clearly, Pennzoil has won Mobil 1 in this fuel battle. 
Related: Pennzoil Vs Castrol: Head-To-Head Comparison
---
Changing Interval
The Winner: Mobil 1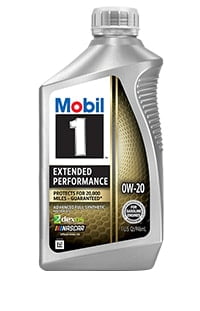 Mobil 1 Extended Performance Motor Oil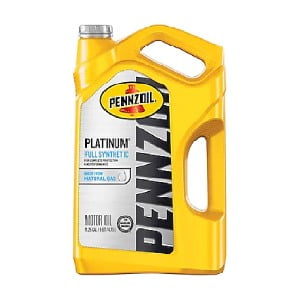 Pennzoil Platinum Full Synthetic Motor Oil
Mobil 1 is famous for extended performance life and a high mileage motor oils. They guarantee excellent wear protection throughout the 20,000 miles or one year, whichever comes first. The mileage you get will differ considerably on your driving habits and other car issues. This number is very impressive since not many oil manufactures can do this. 
The manufacturer of Pennzoil recommends changing the oil every 5,000 to 7,000 miles. Several oil tests have confirmed that this is one of the best performing synthetic oils on the market. 
So, Pennzoil is ‌no ‌match‌ ‌for‌ ‌Mobil1 in extending the changing interval.
---
Engine Protection
The Winner: Mobil 1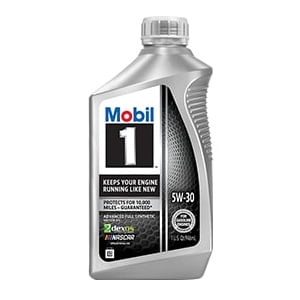 Mobil 1 Full Synthetic Motor Oil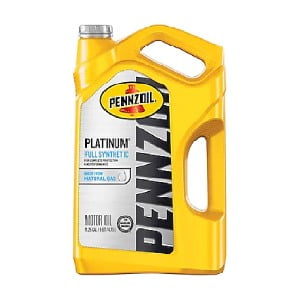 Pennzoil Platinum Full Synthetic Motor Oil
Pennzoil Platinum Full Synthetic motor oils perform better than most leading motor oils when it comes to friction protection. Pennzoil GF-6, API SP/SP-Resource is designed for contemporary turbocharged engines. It aids in the protection of engines against power loss. Pennzoil's Pureplus Technology minimizes heat in your car's engine while also improving the performance and efficiency of all of its components.
Mobile 1 oil is more resistant to sludge formation and thus prevents deposits from forming in your engine. Mobil 1 engine oil's purpose is to keep your engine running smoothly. Mobil 1 oil is characterized by its high performance, long-lasting protection, and ability to prolong engine life. It assists in keeping engine parts clean and maintaining a strong anti-wear film.
Both Pennzoil and Mobil 1 lubricants offer a long-lasting engine and engine protection. Using the proper lubricant for the job will improve the performance of your engine. When compared to Pennzoil oil, Mobil 1 offers a better overall engine protection, which can help to extend engine life. 
---
Leak Prevention
The Winner: Mobil 1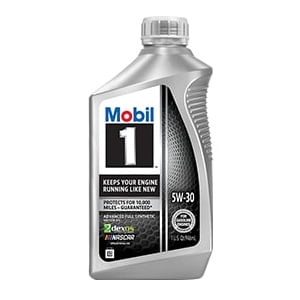 Mobil 1 Full Synthetic Motor Oil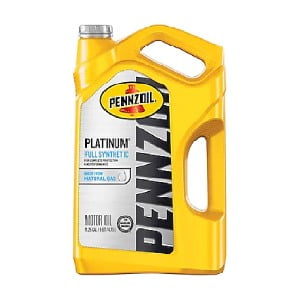 Pennzoil Platinum Full Synthetic Motor Oil
Pennzoil high mileage motor oil has been augmented with conditioning agents and additives to prevent leaks from seals and reduce oil consumption in worn engines.
When it comes to leak prevention, Mobil 1 takes the lead over Pennzoil. Mobil 1 has been subjected their oils to a battery of tests to demonstrate its seal performance. So they have excellent capability of maintaining engine seal performance and preventing oil leaks. 
---
Price
The Winner: Pennzoil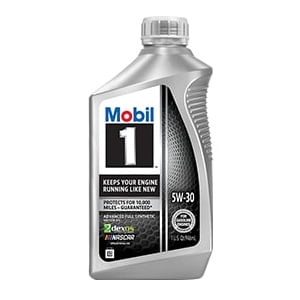 Mobil 1 Full Synthetic Motor Oil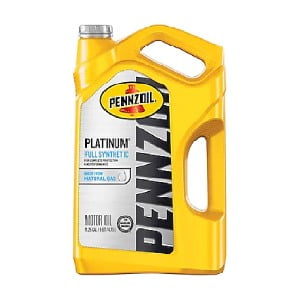 Pennzoil Platinum Full Synthetic Motor Oil
Pennzoil oil is less expensive than Mobil 1 in terms of price. It offers excellent value for the money. If you're on a tight budget, Pennzoil is your best bet out of the two lubricants.
Mobil 1 is considered by users to be quite pricey. This is one of the primary reasons why many users prefer the alternative. Despite the high price, many users prefer it due to its long mileage life and overall dependability.
Related: Valvoline Vs Mobil 1: Head-to-Head Comparison
Pennzoil Platinum Vs Mobil 1: Detailed Comparison
About Pennzoil Platinum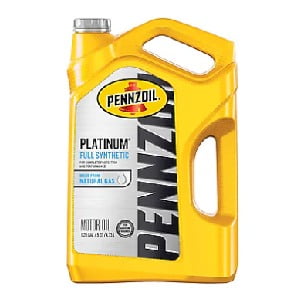 Pennzoil Platinum Full Synthetic Motor Oil
Pennzoil Platinum is a high-performance oil made from natural gas rather than crude. Pennzoil's engineered PurePlus Technology is able to transform pure natural gas into top-notch full synthetic oil. This premium oil assists in providing complete engine protection for peak performance. Pennzoil Platinum provides superior wear resistance by protecting the engine against wear and deposit formation. 
According to Sequence IIIH results, Pennzoil Platinum keeps pistons up to 45 percent cleaner than required by the most stringent industry standards. Pennzoil Platinum is extra effective at capturing dirt and contaminants that may impair your engine. The superb quality oil does the most at reducing friction between engine components. 
You can save some money as it is quite cheap. With Pennzoil Platinum, you're certain of an improved fuel efficiency for your engine. When compared to a dirty engine, Pennzoil Platinum allows you to drive an additional 550 miles per year.
Provides excellent anti-rust and corrosion protection. You can be confident that your engine will not experience loss of power with Pennzoil Platinum. The synthetic oil is designed to function smoothly even in extreme temperature environments. Pennzoil Platinum protects and extends engine life for up to 15 years or 500,000 miles.
It is suitable for diesel and petrol engines. Pennzoil Platinum oil satisfies and exceeds the SLC (gasoline engine) service requirements as specified in the test list.
Pennzoil motor oil is formulated in different viscosities which include 10W-30, 10W-40, 20W-50, SAE 30, SAE 40, 5W-20, and 5W-30 viscosities. The right viscosity lubricant will offer the highest level of engine protection.
Pros
Does an excellent job of cleaning pistons (pistons are 40% cleaner) 
Better fuel economy 
Reduced engine noise 
Performs perfectly in extreme temperatures
Designed to prevent LSPI (Low Speed Preignition)
Maintain the consistency of your engine's horsepower and torque
Cons
Improper disposal can be hazardous to the environment
About Mobil 1
Mobil 1 Full Synthetic Motor Oil
Mobil 1 is a well-known synthetic engine oil brand that uses crude oil as its base oil.
Mobil 1 incorporates a proprietary multi-layer anti-wear technology that outperforms the competition in the market. Provides excellent engine protection and ensures that your engine runs like new.
Mobil 1 protects the engine against wear even in extreme heat and cold conditions. It is highly resistant to high temperatures and performs excellently at low temperatures. Highly formulated to help reduce friction by forming a thick layer between the engine's moving parts to ensure they do not come into contact. Mobil 1 significantly extends the life of your engine. 
This top-quality oil contains a special additive which provides enhanced protection against sludge and harmful deposits. Exceptional cleaning power that keeps engines cleaner for longer periods of time, extending engine life. Mobil 1's advanced cleaning agents keep piston rings clean and prevent them from trying to stick, which helps to keep engines running efficiently.
Mobil 1 surpasses the specifications of the manufacturers and the global oil industry. It also contributes to better fuel economy by increasing mileage, allowing for longer oil change intervals, and reducing breakdown by overheating. Mobile 1 guarantees up to 20,000 miles of excellent wear protection for high mileage cars. Mobil 1 has its own set of viscosities. It is available in four different grades: 0W-20, 5W-20, 5W-30, and 10W-30. Each grade is designed to fit a specific type of engine as specified by the automaker. 
Pros
Long-lasting engine protection
Extreme temperature tolerance
Has an excellent cleaning ability
Protects the engine from wear and tear
Enhances oil breakdown resistance
Improved resistance to harmful deposits and sludge
Keep emission systems running efficiently.
Cons
Mobil 1 motor oil is incompatible with diesel. 
Related: Mobil 1 High Mileage Vs Extended Performance Vs Advanced Fuel Economy: A Gimmick Marketing?
Final Words
The two oil brands provide high-quality products. In terms of engine protection, changing intervals, and leak prevention, Mobil 1 has an advantage over the Pennzoil. However, Pennzoil oil is more cost-effective and efficient in terms of fuel efficiency. 
Which is your favorite brand? Share with us your thought and experience in the comment box below!