While Liqui Moly is one top-notch engine oil with less toxic emissions, Mobil 1 oil makes an excellent choice for increased fuel mileage. On the other hand, Mobil 1 motor oil comes down as an affordable option than Moly, while the latter burns slower for a high fuel economy. These are not the only differences between Liqui Moly and Mobil 1 engine oil. Though both motor oil brands are considered renowned engine oil brands, they feature many distinct variables for viscosity, longevity, and value for money. Read below our detailed comparative analysis of Liqui Moly vs Mobil 1 before picking one for your vehicle! 
Manufacturer
Liqui Moly is a German-based manufacturing company and has been a well-reputed part of the automobile care and services industry since 1957. Liqui Moly engine oil offers the best deal to maintain the peak performance of modern vehicle engines. Suitable to use in harsh weather conditions, this motor oil knows how to prevent wear and tear of the engine, saving its repair and maintenance costs in the long term. 
Mobil 1 is an American-origin brand producing the finest quality motor oils and lubricants with patented Lubricating Oil Technology. With excellent performance on both older and newer engine models, it can make vehicles travel up to 10,000 miles between oil changes. A number of additives included in Mobil 1 engine oil help prevent sludge buildup while keeping the oil clean to improve fuel mileage.
Engine Service
Mobil 1 synthetic oil is known to give better engine service since it takes 10,000 miles for the first engine service to be done. For Liqui Moly, this motor oil is suitable to be used for vehicle engine service for a range of 5000-10000 miles. By comparing both motor oils, Mobil 1 definitely takes an edge because of the consistent service range for engines after the first oil change. With Liqui Moly, courtesy of its varying service ranges, one may need to have their engine serviced before it reaches 10,000 miles.
Long-lastingness
Considering the motor oil offers a longer shelf life, Liqui Moly certainly stands ahead with approximately 5 years of superior engine performance. Liqui Moly, owing to its temperature resistance, lasts longer by burning less, even in extreme weather conditions. It means that while driving to distant places, Liqui Moly is the engine oil that will take you a long time without breaking down much.
Unlike Liqui Moly oil, Mobil 1 could have a life expectancy ranging from 3-5 years depending on how well the engine behaves against environmental stressors. Only when weather, internal heat, and other conditions remain stable one can expect a prolonged life of 5 years while running an engine by Mobil 1. Or else, it is more likely for Mobil 1 to deliver engine protection for up to 20000 miles, whereas Liqui Moly clearly surpasses it by guaranteeing smooth running up to 25000 miles.
Viscosity Grade
When it comes to which synthetic motor oil, Liqui Moly vs. Mobil 1, offers more viscosity grading, Mobil 1 motor oil comes forward as an ultimate winner with great lubrication power. Mobil 1 is a low viscous oil that provides smooth flow to engine parts with improved thermal stability compared to Liqui Moly. Contrarily, being thicker, Liqui Moly motor oil falls a little behind in terms of low flowability. However, Liqui Moly doesn't break down under high pressure or temperature, making this oil provide better efficiency in the long run.
Cost-effectiveness
While it depends on the fuel price, volume, consumption, and compatibility with the type of vehicle engine, Mobil 1 is a relatively less expensive engine oil than Liqui Moly. Mobil 1 is nowhere to be called the cheapest engine oil, but its cost-to-performance ratio and improved mileage make it a cost-effective alternative to Liqui Moly. On the contrary, Liqui Moly counts as a premium quality engine oil with a hefty price tag. However, for the value for longevity Liqui Moly comes with, one may find it reasonably priced in specific scenarios.
Mileage Efficiency
It is more likely for Mobil 1 to deliver engine protection with mileage starting from 20000 miles that can go up to 75000 miles in rare weather conditions. Whereas with Liqui Moly motor oil, it guarantees to produce a mileage of a minimum of 25000 miles, which, of course, is a higher limit than Mobil 1. Liqui Moly mileage can go further to 50,000 miles for automobiles with advanced technology engines and optimum weather conditions.
On relative interpretation, it seems that Mobil 1 offers a great deal with extended mileage of 75000 between oil changes. But Mobil 1 oil tends to burn quicker, which could impact its overall efficiency, and that is not the case with Liqui Moly, which has much better resistance against temperature fluctuations. Nevertheless, both engine oils are often rated equally in providing extended mileage performance, given the ideal weather conditions.
Heat Resistance
The high heat resistibility of Liqui Moly makes it a greatly sought-after engine oil with a diverse temperature range of -40 to 280 Celsius. It is also the reason Liqui Moly enables outstanding temperature control that helps reduce friction. This reduction reduces heat induction, further allowing advanced protection of critical engine components against wear and tear.
The heat resistance of Mobil 1 is not as great as that of Liqui Moly, considering its limited temperature range of -34 to 260 Celsius. Though the temperature difference is not very notable, the Liqui Moly engine still has the upper hand over Mobil 1 in terms of enhanced protection against high heat and keeping it from corrosion.
Comparison Table for Liqui Moly and Mobil 1 Synthetic Oil
| KEY DIFFERENTIATING FACTORS | MOBIL1 | LIQUI MOLY |
| --- | --- | --- |
| Mileage | 10000 miles | 5000-10000 miles |
| Price | Reasonable | Expensive |
| Temperature control | Decent | Impressive |
| Special technology | Triple Action Formula, Lubricating Oil Technology | Cool start technology, |
| Engine type | Gasoline, diesel engine | Gasoline and diesel engine |
| Life expectancy | Higher than other brand motor oils | Much longer than Mobil1 |
Expert Reviews or User Testimonials
On Liqui Moly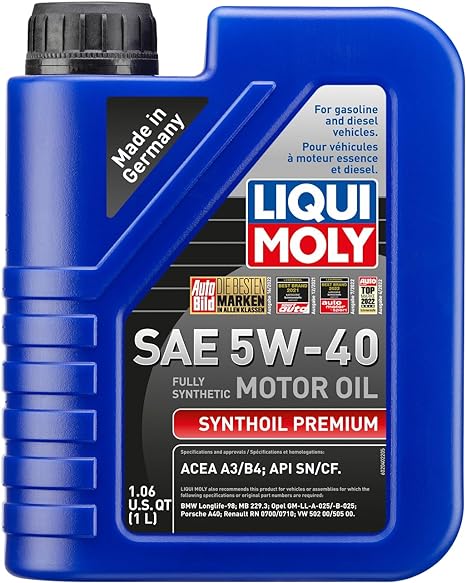 Liqui Moly Motor Oils
When tested on older engine models, Liqui Moly premium fully synthetic motor oil shows remarkable results with the first pour. Changing oil to Liqui Moly makes the engine run smoother and quieter, increasing its torque for a faster, cold start. Liqui Moly with additives keeps the engine cleaner, decreasing the potential of friction and soot buildup, leading to an overall boosted mileage performance. As per user reviews, compared to 2 qt of average motor oil to make the engine run smoothly within 5,000 miles, with Liqui Moly, the engine eats up only a quart of this motor oil to run up to 4,000 miles without needing an oil change. 
On Mobil 1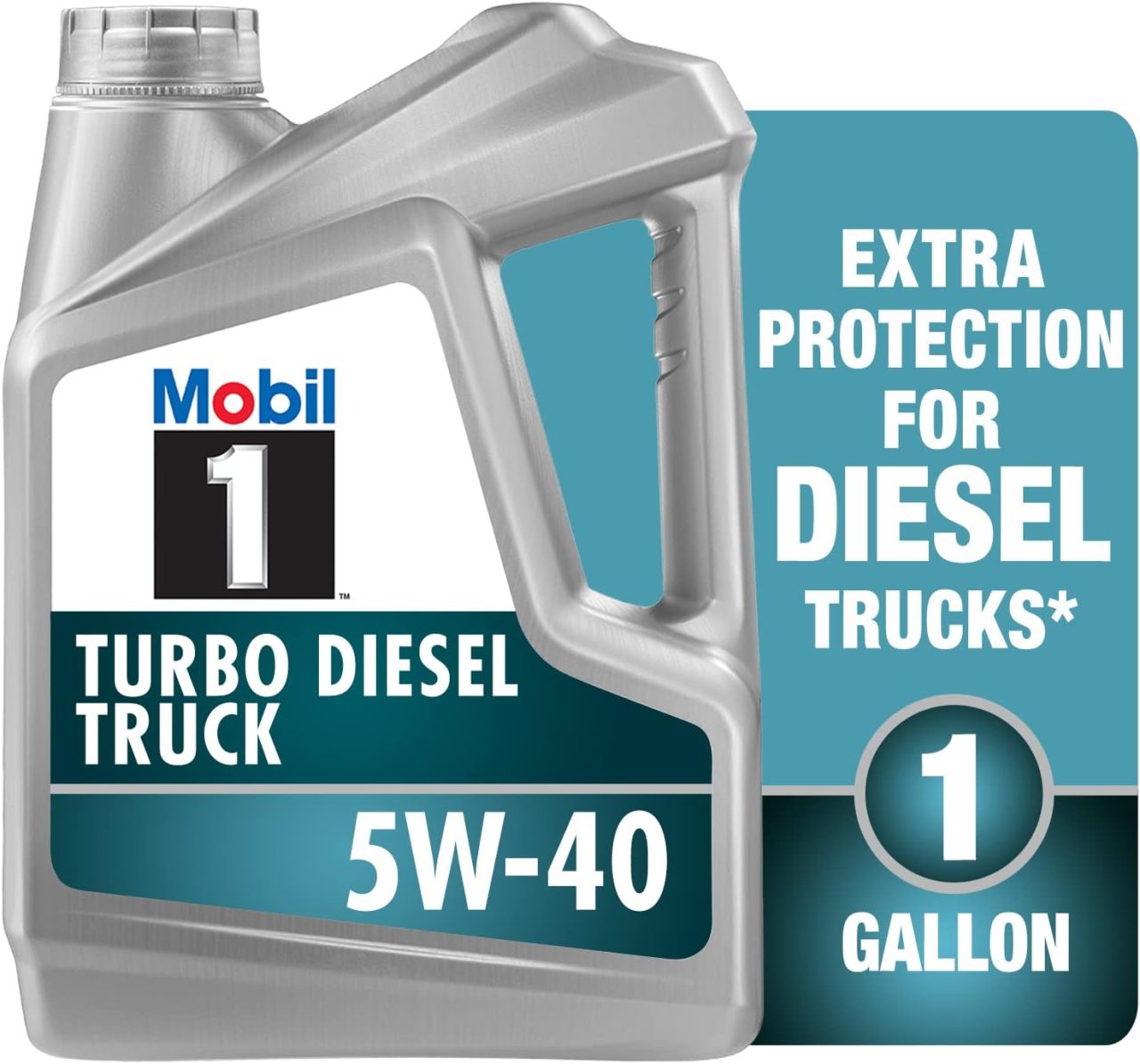 Mobil 1 Motor Oils
Our experts tested Mobil 1 full synthetic oil on an engine previously run by conventional motor oil. One of the areas where this oil outperformed is the ultra-fast protection from internal heat for a quick cold start while preventing the formation of deposits. Using the right oil filter, only half a quart of Mobil 1 oil turns out enough to run a vehicle for 5,000 miles. According to reviews on Liqui Moly vs. Mobil 1, even after a first oil change on the vehicle, it needs a filter every 10,000 miles with Mobil 1 motor oil without burning much.
Related Reads: