Do you think that different engine oils offer any significant performance variation? Or is this simply a marketing gimmick by oil brands?
To answer these questions, let's take Mobil 1 as an example. I will pick three different products, each serving a unique purpose: Mobil 1 High Mileage vs Extended Performance vs Advanced Fuel Economy. Are there any differences between them?
Let's delve deeper to uncover whether the three oils deliver what they claim or if this is a simple marketing strategy. I'll address these fundamental questions most briefly.
Mobil 1 High Mileage Vs Extended Performance Vs Advanced Fuel Economy: Key Things In Common
Unsurpassed wear protection
First, they are all made with some wear protection. The Mobil 1 Oil is a synthetic car oil brand, and unlike regular oil, it tends to last longer. The ability of this oil to last longer than regular oil prevents your engine from losing its lubrication fast.
All three variants also serve as engine cleaners. Though crude, the Mobil 1 Synthetic Oil has a fine form. You can rest assured that your engine is safe from oil residue.
Additionally, the oil cleans the engine of your car in the process. It fights against contaminants that can result in oil sludge. With any of these products, you can be sure of the highest level of engine purity.
Overall engine protection
Lastly, the High Mileage, Extended Performance, and Advanced Fuel Mobil 1 variants regulate engine temperature. Regardless of the weather conditions or how long since you last started your car, these products will keep your car warm and going, except it happens to be a battery problem.
From a cold start as low as -40° Fahrenheit to a temperature as high as 500° Fahrenheit, you can be sure that the oil will keep flowing.
See Also: Pennzoil Vs Mobil 1: Head-To-Head Comparison
Underline the Differences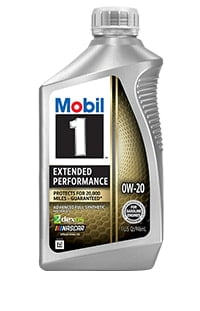 Mobil 1 Extended Performance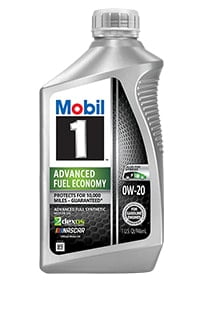 Mobil 1 Advanced Fuel Economy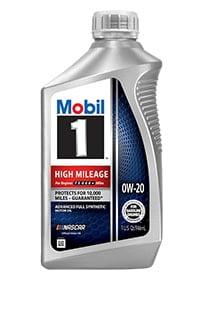 Mobil 1 High Mileage
As the names of these products suggest, each was designed to meet specific engine needs. Here, I'll be doing a comparative analysis of all three variants based on particular features. Take a look!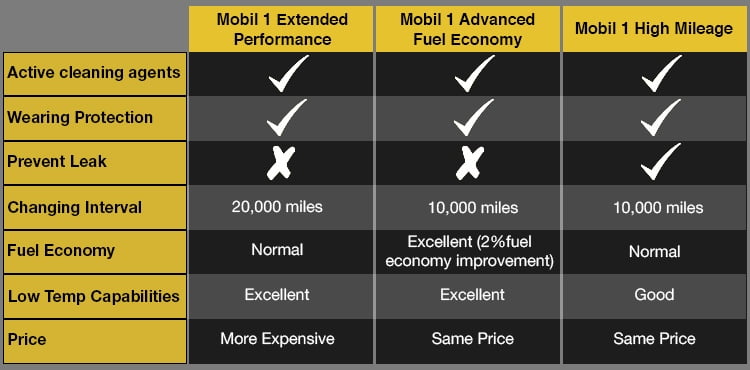 Key Distinguishing Features
Mobil 1 Advanced Fuel for A Better Fuel Economy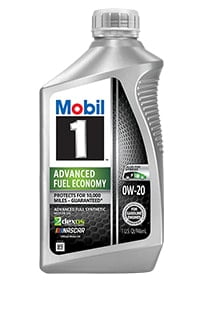 Mobil 1 Advanced Fuel Economy
Mobil 1 claims that with this product, any standard passenger car with a 20-gallon fuel tank can travel nine additional miles on a full tank of gas when using Mobil 1 Advanced Fuel Economy. That equates to roughly 2% better efficiency than standard engine oils.
However, this feature depends on various factors like engine type, age of the vehicle, driving conditions, ambient temperature, and the viscosity of your current engine oil. Many people are still skeptical about this. 
From my personal experience, I have tried this product for my sister's car, but I recognized no change in terms of minimizing fuel usage. Many car owners state that this product is a marketing strategy by Mobil 1 for their 0w product. Somehow I think it's right.
Mobil 1 High Mileage For Preventing Leaks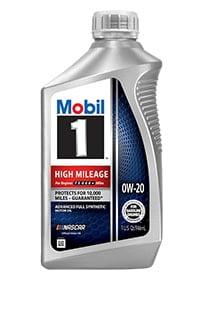 Designed for vehicles with over 75,000 miles on the ODO, Mobil 1 High Mileage engine oil contains a blend of additives that conditions old seals to combat leaks and prevent excessive sludge deposits. The lubricant has a higher base oil viscosity that delivers better temperature protection, extending the engine's life expectancy.
Yes, I must say that this stuff is excellent in preventing leaks. With high levels of Zinc and seal conditioners, Mobil 1 High Mileage is a perfect choice to keep the engine gaskets or seals in good shape. Besides, some car owners reveal that their cars start quieter since they use this fluid.
In a nutshell, this product stands out as a good choice for high mileage vehicles. It's not a marketing gimmick.
Mobil 1 Extended Performance for Low-temp Applications & Long-Lasting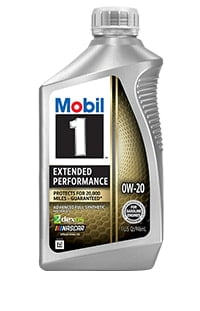 Mobil 1 Extended Performance
The Mobil 1 Extended Performance engine oil uses a proprietary blend of synthetic base stocks and precisely balanced additives to protect the engine during extended use. The excellent low-temperature capabilities of the lubricant offer quick protection even when used at -40°C.
In terms of long-lasting, Mobil 1 claims that this fluid can extend the interval up to 15,000 miles. If you have any engine failure, they will cover you under the oil warranty. This makes the product more trustworthy, and customers are more comfortable when using it. A plus point for Mobil 1! But I don't know how they can diagnose the problems and cover the warranty. 
Moreover, some car manufactures have a maintenance schedule that tells you when to change the oil. Will you stretch the changing interval as Mobil 1 offers or follow the maintenance minder?
Changing Interval
One amazing feature of all three products is the ability to protect engine life between oil change intervals. The ability of each product, however, differs: 
See Also: Valvoline Vs Mobil 1: Head-to-Head Comparison
Mobil 1 Advanced Fuel Economy vs High Mileage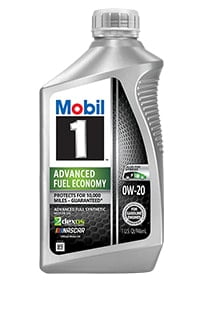 Mobil 1 Advanced Fuel Economy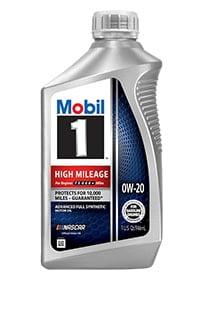 Mobil 1 High Mileage
Mobil 1 advanced fuel economy vs high mileage share the same period. These two oil types can last up to 10,000 miles between change intervals. It does this by regulating the oxidation rate such that the engine doesn't break down before you get a chance to change the oil. 
Despite the shorter draining intervals, Mobil 1 Advanced Fuel Economy and High Mileage are excellent engine oils. Since they're designed for specific applications, they must be replaced sooner for maximum efficiency.
Mobil 1 Extended Performance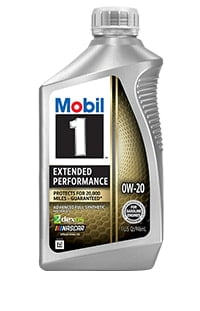 Mobil 1 Extended Performance
The Extended Performance Oil variant, on the other hand, does it better. It gives you the luxury of 20,000 miles between change intervals. And it does this by controlling the temperature, cleansing the engine, preventing metal-on-metal friction, and regulating the oxidation rate.
Infrequent oil change intervals help reduce carbon emissions, save on service bills, and reduce the time spent driving to and from the repair shop. If you are lucky, you will save a few bucks. If you are not that lucky, you have to pay your dealer or your mechanic. 
Approval
All three variants of the Mobil 1 motor oil are good and can suit almost all engines. Nevertheless, they are best used on certain car brands and engine types. 
Here are a few engine & viscosity recommendations that I would like you to take into consideration when buying these products:
● Mobil 1 Advanced Fuel Economy Motor Oil
GM dexos1: GEN2 Licensed OW-20
● Mobil 1 Extended Performance Motor Oil
GM dexos1: GEN2 Licensed OW-20, 5W-20, 5W-30, 10W-30
● Mobil 1 High Mileage Motor Oil
GM dexos1: GEN2 Licensed OW-20, 5W-20, 5W-30, 10W-30, 10W-40
See Also: Purolator Oil Filter Review
Final Verdict
Honestly, there are no major differences in real-world performance between these products. 
So if you're looking for motor oil to suit your old engine, I advise you to buy the High Mileage motor oil.
If your concern is to reduce your fuel consumption, then the Advanced Fuel Economy is the oil for you. But as I said earlier, this feature depends on many factors. So, you'd better make sure your car is in good shape to maximize fuel efficiency. 
You can pick Extended Performance Motor Oil if you are looking for better engine performance, efficient temperature regulation, and longer changing intervals.
Whichever product you choose, you'll be sure to get your money's worth. Mobil 1 is a professional brand in oils, and there is no worry about their products' quality. 
Which product is your favorite? Let me know down in the comments!