Gear oil is a crucial part of the transmission system. Each car model has its specification and needs the best oil compatible with. For instance, G 055 025 A2 is an OEM gearbox fluid that is certified by Volkswagen Inc.
However, the price and availability of this fluid usually cause trouble for Audi owners. That's why they started searching for cheaper alternatives. So, what is G 055 025 A2 ATF equivalent?
This article delves deeper into understanding what G 055 025 A2 ATF is. Furthermore, I will review some best equivalent options from Ravenol, Valvoline, Mobil, and Pentosin.
Read on to know more!
What is G 055 025 A2 OEM ATF?
As I mentioned earlier, ATF type G oil is specifically designed for gearboxes. This fluid has unique characteristics such as high viscosity index and low pour point to ensure the best performance within a broad range of temperatures. 
Genuine Audi (G055025A2) ATF is the OEM ATF made in Canada and distributed by Volkswagen in different countries. An OEM number is a unique code made up of numbers and letters to mark different car parts. Spare car parts for replacement also bear the OEM number for identification. As the car owner, this number helps you identify genuine car parts that have gone through stringent quality checks. And therefore as good as the original part. 
Some of key features of the product are anti-wear protection, thermal stability, anti-oxidants, long transmission life, and extended oil life. 
Genuine Audi (G055025A2) ATF
Realated Post: Audi Q5 Oil Type And Oil Capacity
G 055 025 A2 Equivalent
Ideally, use the recommended OEM automatic transmission fluids for your car. However, sometimes it is impossible to get these fluids. You may find yourself in a situation where you need to change your ATF and the OEM fluid is unavailable. In that case, you look for a suitable alternative. 
Below is a list of G 055 025 A2 ATF equivalents and their features.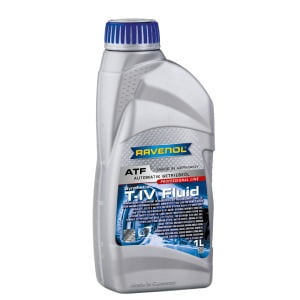 Ravenol T-IV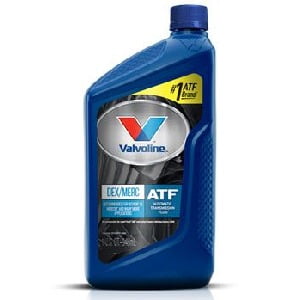 Valvoline MaxLife ATF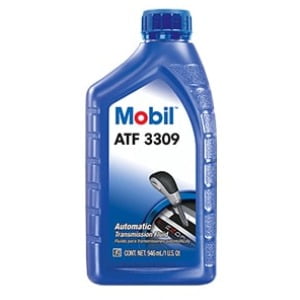 MOBIL ATF 3309
Pentosin ATF 44
Ravenol T-IV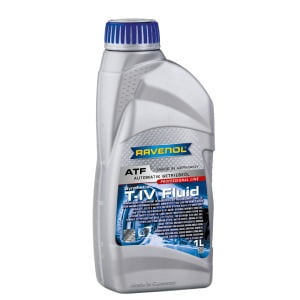 Ravenol T-IV
Ravenol T-IV is a synthetic ATF with special additives for the perfect performance of your system. It is a universal fluid for Toyota and Aisin AW that provides protection and performance in all weather. Additional additives further enhance performance by protecting the gears from oxidation, corrosion, and wear. Another outstanding feature is the antifriction feature, which helps lower operating temperatures in the transmission system for extended service life. 
Pros
Protects against corrosion, foaming, and wear
Excellent lubricating ability even in low temperatures
Stable against oxidation
Stays natural towards sealing materials
High viscosity index for stability in high temperatures
Cons
There are quality control issues where subsequent batches are of lower quality
It is pricey
Valvoline MaxLife Dex/Merc ATF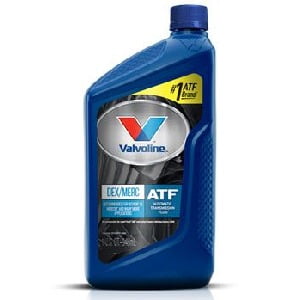 Valvoline MaxLife Dex/Merc ATF
Currently, among the top-rated ATF, Valvoline MaxLife Dex/Merc is fully synthetic and has additional advanced additives to enhance its performance. Therefore, it can serve as an alternative for G 055 025 A2 ATF. The fluid comfortably protects the transmission system from breakdown by preventing oxidation, corrosion, and rust, thus giving your transmission extended life. It keeps the gears safe from any deposits and corrosion. Besides better oil flow during the cold season and thermal stability in high temperatures, here are the other benefits:
Pros
Seal conditioners that maintain the seals in perfect condition to avoid leakages
Inclusion of anti-wear technology for durability
Enhanced cleaning additives give you a deposit-free transmission system for smooth transmission
Long-life friction modifiers for smooth shifting
Anti-wear additives for durability
Cons
Does not work for some vehicles (Nissan Frontier, Ford Ranger)
Significant variation in prices
MOBIL ATF 3309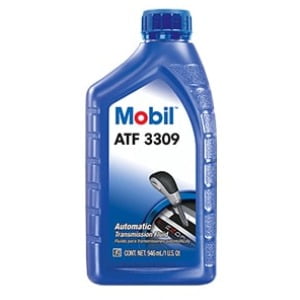 MOBIL ATF 3309
Mobil ATF 3309 meets the highest standards as an OEM transmission fluid and it is also suitable as a G 055 025 A2 equivalent. It provides lubrication for lock-up and slip-controlled automatic transmissions. Its unique formulation ensures that you enjoy long fluid life thanks to oxidation and foaming resistance. Also, it has excellent lubricating characteristics for a smooth shifting transmission.
Pros
Wear control for extended transmission life
Viscosity stability for proper lubrication in all temperatures
Protects your transmission system from corrosion and rust
Compatible with seal materials to prevent leakages
Anti-shudder properties for a smooth drive
Cons
The fluid easily runs out of stock
Pentosin 1058212 ATF 44
Pentosin 1058212 ATF 44
Pentosin 1058212 ATF 44 was initially made for Aisin AW automatic transmissions. However, it is used in a wide range of vehicles, both Japanese and European. It is fully synthetic with extra additives for enhanced performance and protection. It is a G 055 025 A2 equivalent and can be used instead of conventional fluids. You only need to perform a complete oil change to enjoy the full benefits of an ATF 44, which include protection from corrosion and heat damage, smooth change of gears, longer life transmission, and proper lubrication, among others.
Pros
It is compatible with conventional fluids
Anti-wear agents for durability
Serves across a wide range of vehicles
Cons
Has not been on the market for long thus limit
Realated Post: List of Approved Oils Meeting VW 502 00 Standard
Final Verdict
To sum up, OEM ATF should always be your first choice. But, if your fluid is due for a change and you cannot access the recommended one, then any of the above transmission fluids is a perfect alternative. 
Of all of the equivalent options above, I would recommend any of them, but the Pentosin 1058212 ATF 44 would be my best pick (check out its pros). As you first see on the bottle, it is completely compatible with G 055 025 A2 fluid. 
Check Price at Amazon
Let me know down in the comments which product is your favorite?