Power steering fluid is a crucial part of your modern power steering system. Without the right PS fluid, your power steering will not deliver optimum performance and longevity. Therefore, it needs the best fluid compatible with. 
Not all vehicles require the same fluid application. For instance, you run a GM car, and its specification mentions using a lubricant compatible with GM part number 89021184. Don't you know how to pick a compatible product for your car?
If you are in that case, you are in the right place. In this article, I will walk you through the compatible PS fluids with your GM p/n 89021184. Whether you're looking for OEM fluids or its alternatives, I've got you covered. 
What is GM Part Number 89021184? 
General Motors or GM is one the large automobile market shareholders. They work with about 17% of the total business of about 272 million vehicles in the USA. 
The reason for this popularity is high-scale GM part production. However, if you want to replace parts in any GM vehicles, you will need to know about GM part numbers since they define compatibility. 
Cars such as the 2005 Chevy Colorado and the 2009 Cadillac use the GM part number 89021184 fluid. This means that their power steering systems are only compatible with a light body mineral oil made especially for these systems.  
However, if you search in the market now, you no longer see this GM p/n 89021184. This is because the part number 89021184 has recently been changed to 9329450.  
GM 89021184 Power Steering Fluid 
What Power Steering Fluid Does GM Use? 
Whether you buy a new GM vehicle or visit any authorized service store, GM vehicles use ACDelco PS fluid. The reason why GM uses ACDelco PS fluid is their long-standing partnership as well as the latter's quality guarantee. All GM parts are made to be compatible with their fluids and oils to avoid confusion and discrepancies. 
ACDelco 19329450 Power Steering Fluid (OEM)
ACDelco 19329450
ACDelco19329450 is the automatic PS fluid that is used in GM vehicles p/n 89021184. It is a light-bodied, amber-colored mineral oil with additives to provide good performance for your power steering system. With a special formula, the fluid can provide excellent lubrication and an-corrosive qualities for a vehicle. 
ACDelco claims that they do not use conditioners or cleaning agents in their PS products. Sealers, conditioners, or flush chemicals are not recommended for power steering systems as there are many unknowns when using them. 
Let's see more benefits of this lubricant:
Resolves the issue of the whining in the steering pump
Helps resist friction
Designed for all-weather situations
Best foam control guaranteeing
Very affordable
A big downside about the product is that it has no complaints from customers. I'm just kidding!
Actually, there have been no major issues when using this lubricant. The availability might be the biggest reason that makes people complain about the product. 
Some car owners state that they do not know that the GM p/n 89021184 has been changed. Other DIY-ers sometimes can not find the product at local stores. Anyway, I think it does not matter since you can order it from online shops.
Read more: Chevy Equinox Oil Type & Capacity
GM Power Steering Fluid 89021184 Equivalent 
ACDelco 19329450 PSF (OEM approved)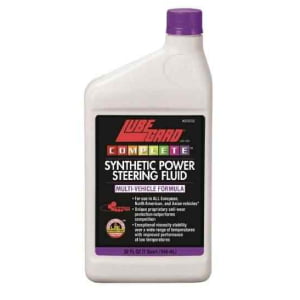 Lubegard 23232 PSF
Prestone AS 264 PSF
Frankly speaking, I vote for using OEM approved fluids. Especially when your vehicles are under warranty. If there is any failure during the time you use substitute products, the dealers might void the warranty, or deny to claim it. Keep in mind this point!
As a member of some automotive forums, I can see that some car owners want to use higher quality products for their power steering systems. Besides, some people don't know how to pick the right OEM products. As I mentioned earlier, they may not recognize the name has been changed, or they can not find the lubricant at their local stores. 
That's why people come to the equivalent options. I have listed two other PS fluids that are most popular and compatible with GM part number 89021184.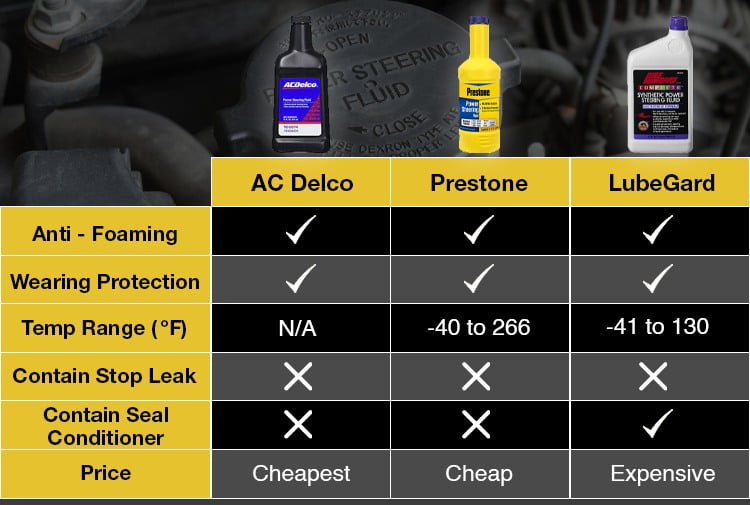 Lubegard Power Steering Fluid #23232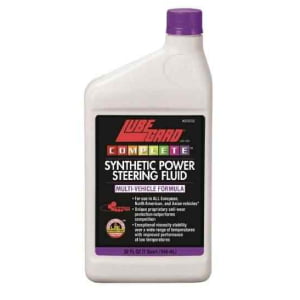 Lubegard 23232 Power Steering Fluid
The Lubegard Complete Synthetic Power Steering Fluid #23232 is perfectly compatible with GM part number 89021184. According to the product description sheet, it is claimed that the lubricant is suitable for use in GM part number 89021184. So, please don't worry when you decide to use it.
LubeGard PS product applies ILI technology – an amalgamation of the Synergol LXE and TME technologies. Therefore, the result is an anti-corrosive, anti-wear, and long-lasting PSI fluid. Now let's see some benefits of this lubricant to check if it is a good choice for your GM or not!
Works fine in a wide range of weather conditions. 
The anti-wear formula reduces friction and supports the power steering
Protects the seals and hoses while reducing the risk of power steering leaks
Helps reduce the steering noises and whines
In compare with ACDelco
Compared to AC Delco, the product is excellent with electrical hydraulic systems. It is also equipped with LXE, a molecular structure that allows unsurpassed heat transfer. 
The LubeGrad PS fluid is the superior choice as it offers better corrosion resistance, seal and leak stoppage. Moreover, it is a phosphorus-free fluid, which is not the case with ACDelco. 
With these features, should you go and grab a bottle of LubeGard for your vehicle? Before you decide to buy this fluid, please note that some car owners complain that it makes noise for their power steering systems. This happens though LubeGard claims that the fluid can helps reduce the noise from the power steering system. Besides, sometimes, you will find it difficult to steer your car. But this con does not happen to many drivers. It's not a major issue at all!
Prestone Power Steering Fluid AS 264
Prestone AS 264 Power Steering Fluid
Prestone AS 264 Universal power steering fluid comes through as a one-size-fits-all product. I sent an Email to check with this brand if it is compatible with GM p/n 89021184. They assured that the fluid could be applied to the parts at hand without any problem and come with some additional advantages. 
Prestone claims that this lubricant ensures smooth drift and steering of the car. It is composed of high-quality oil and enriched by additives to keep the vehicle's mechanical parts from squealing and whining. Some pros of the product:
Increases steering system longevity by complete wear protection 
Provides conditioning to the steering system for smoother functioning 
Anti-foaming 
Ideal for a large temperature range 
Seal protection for reduced steering leaks 
In comparison with ACDelco
Prestone is made for American vehicles with GM ones in mind as well. However, its universal application gives it an edge over the ACDelco because of the added wear resistance. However, there is a debate on using universal products because they are designed to perform on various vehicles with different OEM needs. This is one point that you should keep in mind when using this fluid.
Prestone is a brand you can trust. There are some great usages of the Prestone fluid. However, its compatibility with GM vehicles is still under question. As I mentioned earlier, though I have contacted the brand to check its compatibility with GM p/n 89021184, I am not impressed by a fits-all product. 
When it comes to GM vehicles, some car owners reveal that it makes noise and it is overpriced for the efficiency it brings. Please note this. 
Final Verdict 
Using original equipment should always be your priority with your vehicle. Moreover, ACDelco comes at a lower price than the alternatives on the list. 
In case you have no choice but choosing an equivalent option, go for LubeGard. LubeGard claims that their product can meet GM p/n 89021184 though it is universal as well. However, this makes me feel more comfortable than a one-fits-all product for a wide range of vehicles.