Should I use Type F or Dexron transmission fluid for a vehicle with TH350 and TH400 transmission? How much fluid does my car need?
These questions confuse many car owners when choosing transmission fluid for their cars.
This article will provide detailed information on TH350 and TH400 transmission fluid type and capacity. Moreover, after reading this post, you can pick the best-suited product for your vehicle.
Let's get started!
TH350 & TH400 FLUID CAPACITY
TH350 Fluid Capacity
The TH350 takes about 4 quarts in the pan and may require more fluid. This depends on the torque converter used. With a converter, it needs 10 to 11 quarts if completely dry. You can check the table below:
| Torque Converter Fluid Capacity |   |   |
| --- | --- | --- |
| Size of Converter | Quarts | Liters |
| 13'' | 5 | 4.7 |
| 12'' | 4 | 3.8 |
| 11'' | 3.5 | 3.3 |
| 10'' | 3 | 2.8 |
| 9'' | 2.5 | 2.4 |
| 8'' | 2 | 1.9 |
| 7'' | 2 | 1.9 |
TH400 Fluid Capacity
For TH400, the amount of transmission fluid it takes is 6 quartz in the pan. You can expect to use between 11 and 12 quarts of fluid in the stock version. To make it simple, refer to the table above to know the right amount of fluid needed for your car.
TH350, TH400 Fluid Type
Type F of Dexron?
In the past, most Ford automatic transmissions used Type F fluid for the TH350, TH400 series. This type of transmission fluid was designed for automatic transmissions built before 1977, as well as most of the models from 1977 to 1980.
However, Dexron II was later used in place of Type F. Then, it (Dexron II) is followed by Dexron III and Dexron VI, respectively.
The question here is: Is it acceptable to use type F, or you should change to better options, Dexron?
Yes, you can use type F for your TH series. Type F is the same fluid as Dexron, but with a "friction modifier" added to it. However, it's not advisable for modern engines. You can use this fluid for older versions likeTh350, TH 400, the Torqueflite 904 or 727. However, these products are not always stocked on shelves at local part stores. That's why many car owners pick Dexron as better alternatives – Dexron.
Dexron III or Dexron VI? 
The next question is: Dexron III or Dexron VI?
Many people said that Dexron VI is backward compatible with Dexron III. Yes, it's right!
However, when it comes to TH series transmission, I must say this isn't totally true. No one can deny that Dexron VI is a good fluid, but it is designed for modern models of TH350, TH400. If you use it for older generations, the result will not be the same. 
Instead, you can go for Dexron III. It is a friendly companion to your old TH series. Dexron III, of course, is backward compatible with Type F. However, keep in mind that you should not mix different transmission fluids. This can damage your systems. 
To be certain, always consult your owner's manual. The ATF specification(s) recommended by the manufacturer are typically listed in the vehicle's owner's manual.
Related: 6.6 Duramax Oil Capacity And Oil Type
Best Transmission Fluid For TH350, TH400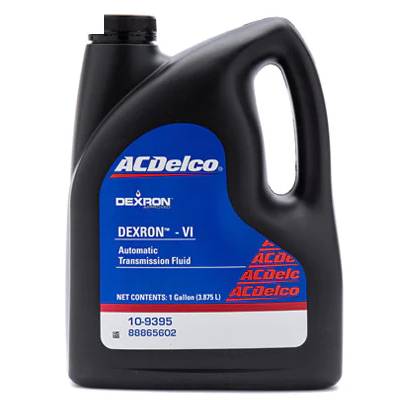 ACDelco GM OM Dexron VI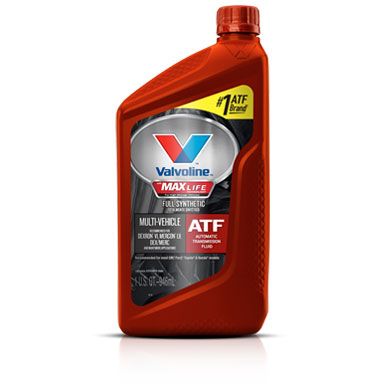 Valvoline Multi-Vehicle Dexron III & Dexron VI
Castrol  TRANSMAX DEX/MERC ATF
ACDelco GM Original Equipment 10-9395 Dexron VI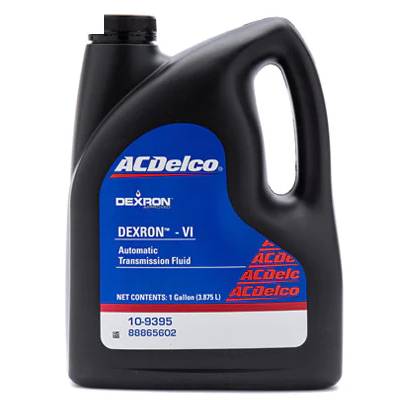 ACDelco GM Original Equipment 10-9395 Dexron VI 
ACDelco GM Original Equipment 10-9395 Dexron VI is a backward-compatible transmission fluid that can be used for any vehicle requiring Dexron fluid. This high-performance product assists in the protection, enhancement, and maintenance of your transmission. It is composed of additives that keep your transmission healthy and performing like new. Moreover, the fluid eliminates hard shifts, slippage and offers more reliable shift performance during extreme conditions. 
ACDelco Dexron VI automatic transmission fluid comes with anti-friction technology that helps reduce fluid friction. Moreover, when using a transmission fluid like ACDelco Dexron VI, you'll get better fuel economy. Users have reported that ACDelco Dexron VI automatic transmission fluid extends the life and improves the performance of automatic transmissions.
What's more, this specialized transmission fluid has excellent foam control and extended drain intervals. ACDelco Dexron VI ATF is fully licensed and approved by General Motors. It is suggested for use in GM transmissions model years 2006 and newer models that require DEXRON-VI automatic transmission fluid.
---
Valvoline Multi-Vehicle (ATF) Full Synthetic (Dexron III & Dexron VI)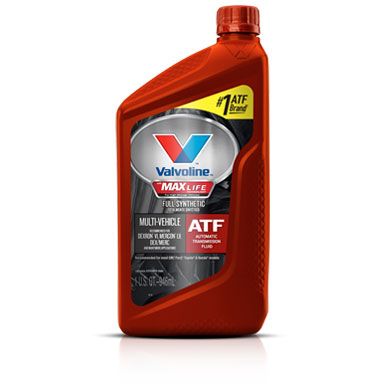 Valvoline Multi-Vehicle (ATF) Full Synthetic (Dexron III & Dexron VI)
The Valvoline MaxLife Multi-Vehicle ATF is a full synthetic transmission fluid that is made up of special advanced additives to improve transmission performance. It is a premium transmission fluid that can meet many applications where Dexron II, Dexron III, and VI are required: Ford, GM,…This fluid assists in preventing transmission malfunctions and extending transmission life.
Moreover, the product contains long-lasting friction modifiers that keep surfaces from making direct contact. With its anti-shudder protection, Valvoline Multi-Vehicle ATF is able to keep components well lubricated.
As a result, it aids in the prevention of early wear and enhances the smooth shifting of gears. In addition, Valvoline MaxLife Multi-Vehicle ATF has the potential to stop slipping of gears and improve drivability for a longer period of time.
The Valvoline MaxLife Multi-Vehicle ATF features anti-wear technology, which helps to improve transmission durability. This lubricant is also intended to prevent transmission fluid leaks at the seals in automatic transmission systems. Plus, it has the ability to remove deposits, keeping your tranny clean.
---
Castrol  TRANSMAX DEX/MERC ATF
Castrol TRANSMAX DEX/MERC Automatic transmission fluid
Castrol Transmax DEX/MERC automatic transmission fluid is suitable for all Ford models manufactured between 1983 and 1996, as well as older General Motors vehicles. You can also use it in any other vehicle that requires Dexron III. This is a good option for those who want to change the fluid without breaking the bank.
The Castrol 03520C Transmax DEX/MERC fluid has excellent friction durability resulting in smooth transmission efficiency. It is designed to protect critical transmission components and extend the life of the transmission.
Ford and General Motors approved to use it in their older vehicles. The product meets or exceeds the requirements of General Motors Dexron IIIH and Ford Mercon in terms of industry specifications and OEM approvals.
This lubricant is capable of operating in extreme temperatures, providing superior high temperature protection for normal and highway driving. Furthermore, it has exceptional oxidation resistance and helps to keep the viscosity level stable. Its low viscosity formula plays an important part in improving fuel efficiency. 
Related: Allison Transmission Fluid Type
About TH350, TH400 transmission
TH350 Transmission
The TH350 (also widely recognized as the THM350, Turbo Hydramatic 350, or Turbo 350) was introduced in 1969 by Chevrolet and Buick. It is a popular model from General Motors, and  regarded as one of the best automatic transmissions ever. This transmission is a three-speed automatic shift replacement for the Powerglide. You can easily distinguish it by the relatively short length.
The TH350 is usually compatible with nearly any rear-wheel-drive vehicle. The Turbo 350 soon established a reputation for being strong, versatile, and compact. When it was in service, the TH350 was used in truck applications.
TH400 Transmission
The TH400, on the other hand, is an entirely different transmission than the TH350. The Turbo 400 is a considerably larger, longer, and heavier version of the Turbo 350. It was first introduced in 1964 and is famed to be a superb and extremely long-lasting transmission. The GM TH400 transmission is a three-speed automatic transmission that is mounted longitudinally behind the engine. The TH400 is also used in a variety of vehicles from GM and other manufacturers. 
TH350 Vs TH400
The shape of the transmission oil pan distinguishes a TH350 from a TH400. If the pan is square in shape and appears five-sided due to a cut in one corner, it is the TH350. While the TH350 measures 33 5/8 inches in total length, the TH400 measures 38 inches in total.
Furthermore, the TH350 transmission was a low-torque transmission used in heavy vehicles. Contrarily, the TH400 transmission was a high-torque transmission used in heavy vehicles. Despite the fact that TH350 and TH400 are no longer produced, they are still in high demand. 
Related: What Power Steering Fluid Is Compatible With MS5931
What To Do Next?
To sum up, I have answered all questions about fluid type and capacity used for TH 350 and TH400 transmissions. What you need to do next is pick the right product for your vehicle.
To make it easy for you to choose, I summarized these options below: 
If you are driving a modern vehicle with a TH series transmission, you can pick the ACDelco Dexron VI. 
The Castrol Transmax is suitable if you own an old model of these transmissions. It is Dexron III, so you are free to use it as a replacement for Type F fluid.
As the name suggests, Valvoline Multi-Vehicle ATF is a good option for every car owner since it is compatible with Deron II, III, and VI.
Tell me, which is your favorite product?