How much transmission fluid does a 4l60e hold? What transmission fluid does it take?
The 4L60E can hold approximately 12 quarts of transmission fluid (dry).
The recommended transmission fluids used for 4L60E are Dex Merc, Dexron III, and Dexron VI.
Read on to get more knowledge about the transmission fluid used for 4L60E transmission. Moreover, you'd be sure to get the suitable lubricant for your vehicle just after 3 minutes of reading.
4L60E Transmission Fluid Capacity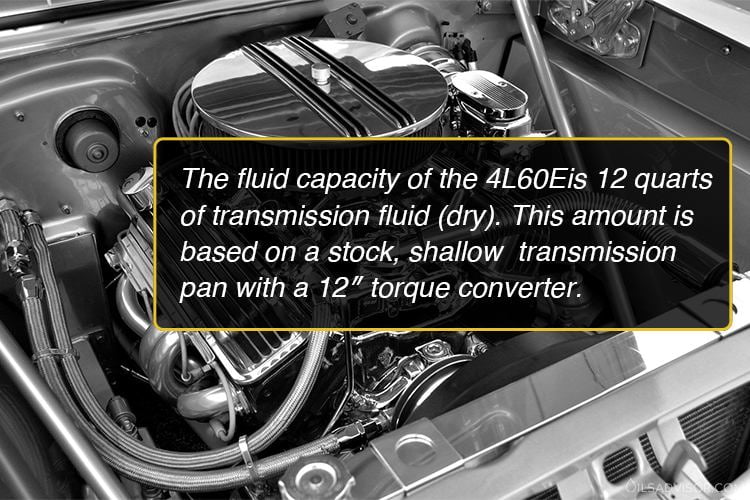 The 4L60E transmission can hold approximately 12 quarts of transmission fluid (dry). The fluid capacity is based on the transmission stock with a shallow transmission pan and 12'' torque converter.
However, the capacity of the additional transmission fluid can vary depending on the deep pan and an extra quart. If your car is equipped with a deep pan, then add 2 quarts. This can accommodate the fluid that may have been displaced by the filter and pan gasket. Also, add 4 quarts if your vehicle is equipped with a roller-style pump instead of the earlier gear type.
4L60E Transmission Fluid Type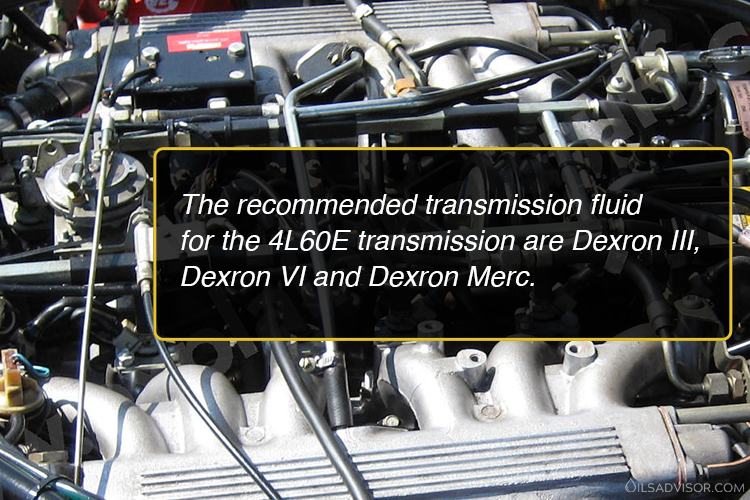 The recommended transmission fluids used for 4L60E are Dex Merc, Dexron III, and Dexron VI. Dexron III is the most recommended for older vehicles since it was manufactured in 1996. Then in 2005, GM released Dexron VI as a replacement for Dexron III. Fortunately, Dex III was not phased out completely; instead, they combined it with Mercon to develop Dex/Merc, the contemporary transmission fluid. Dex Merc is the most preferred for modern vehicles.
Note: Dexron VI is backward-compatible with Dexron III. However, Dexron III cannot be used with transmissions that require Dexron VI.
Related: All About GM Dexos Oil [Dexos 1, Dexos 2, Dexos D]
Best Transmission Fluid For 4L60E
OEM Approved
ACDelco GM Dexron-VI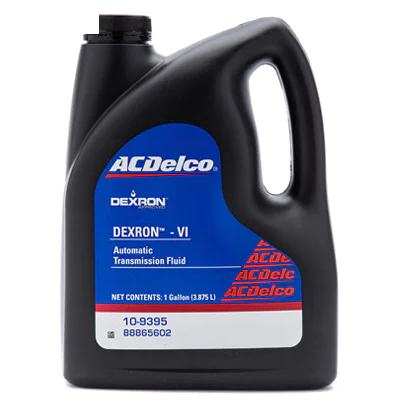 ACDelco GM OE Dexron-VI Transmission Fluid
If you want to use OE transmission fluid for your 4L60E, then the ACDelco is your best pick. This product is OEM approved by General Motors and has been specifically designed for GM vehicles. Moreover, it is backward compatible with the earlier Dexron atf.
This high-performance automatic transmission fluid allows for controlled shifting and excellent smoothness, even during high-torque shifting. Engineered with GM-exclusive synthetic base stocks and high-performance additives, ACDelco Dexron-VI is the only transmission fluid that maintains viscosity for smooth shifts between gears at all temperatures for your GMs.
What most people like about ACDelco is its aeration control, friction durability, oxidation resistance, and viscosity stability performance. ACDelco also claims that the fluid can last longer than any other transmission fluid out there. It economizes on fuel and extends the lifespan and drain intervals of your vehicle transmission. In addition, this Dexron-VI Transmission Fluid degrades less with time and also provides steady shift performance even under extreme conditions.
OEM Recommended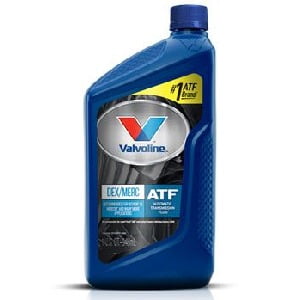 Valvoline DEX/MERC
Castrol TRANSMAX DEX/MERC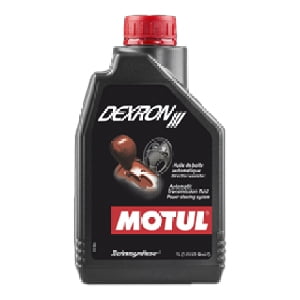 Motul Dexron III
Valvoline DEX/MERC (ATF) Automatic Transmission Fluid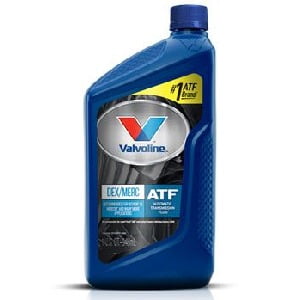 Valvoline DEX/MERC is suitable for those who drive in hot weather
Valvoline DEX/MERC ATF is a reputable product with advanced additive technology and premium base formulation. Therefore, it can sustain all the challenging demands of the automatic transmission environment.
Its premium quality and friction-change fluid lubricant are recommended by Ford and General Motors. The product also contains improved anti-shudder protection that offers maximum transfer of power and smooth shifts. 
Valvoline also developed this transmission fluid using anti-wear technology to enhance transmission durability. In addition, its receptive low-temperature fluid flexibility is ideal for both hydraulic and electric transaxles and transmissions.
This Valvoline DEX/MERC comes highly recommended by mechanics across the country, but it isn't right for every application. The fluid itself is formulated to handle a wide range of temperatures. However, in extreme cold weather, the performance of this product is not so impressive. It may be right if your ride rarely experiences freezing temps or frigid weather conditions. If that isn't the case in your area, then this may not be the best solution. 
---
Castrol TRANSMAX DEX/MERC ATF
Castrol TRANSMAX DEX/MERC is what you should pick if you want to improve the shift performance
Castrol TRANSMAX DEX/MERC ATF is made by Castrol to provide outstanding lubrication for GM 4L60E, 4L65E, and 4L70E electronically controlled four-speed automatic overdrive transmissions. The advanced formula provides maximum protection against wear and deposits with superior oxidation stability to increase fluid life and ensure smooth operation.
Moreover, if your transmission needs a new fluid or a flush and fill, consider using Castrol TRANSMAX DEX/MERC. It has been proven to protect your transmission, while also providing up to four times the shear strength compared to other fluids.
This Castrol ATF can meet GM's special service requirements. It provides the proven performance you can trust to go the distance with your transmission.
---
Motul Dexron Automatic Transmission Fluid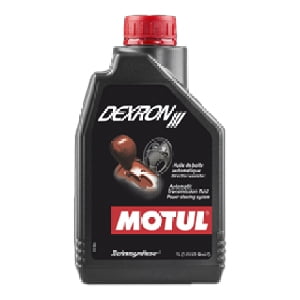 Motul Dexron is a great pick if you drive your GM in cold weather
The Motul Dexron Automatic Transmission Fluid is one of the best options in the market to use for the 4L60E transmission. This fluid was developed in the labs of the Motul corporation, which is known worldwide for its quality oils and lubricants. It has been tested from day one so you can rest assured that this is a quality product.
It has a high resistance to oil and water separation. This means that it will provide your transmission and engine with protection over a long period. Moreover, the product can perfectly protect your engine from corrosion, which can lead to leaks and other issues in the future.
Motul also claims that this atf does not create deposits or residue inside your car's transmission or engine that cause the clogging of different parts such as filters. Though this fluid is not the best choice for hot weather, it performs outstandingly in cold temperature and can resist thicken easily. So if you are living in extreme cold regions, this Motul comes at a great pick for you. 
---
Related: Chevy and GMc 5.3 Oil Capacity & Oil Type
4L60E Fluid Change Intervals
How often should you change the fluid in your 4L60E? So depending on the usage, you need to change it between 25,000 to 55,000 miles. For highway miles, you can change it when the spectrum is high.
For instance, if you experience more traffic, races, and tow, it's advisable to replace your transmission fluid in 4L60E every 32,000 miles. Unfortunately, if your fluid is dirty or has a burnt smell, you need to change it immediately to avoid severe damage.
Conclusion
As a car owner, you need to ensure that your car stays in a good condition before you drive. Check the level of transmission fluid regularly to prevent severe damage. Maintain the accurate 4L60E fluid capacity based on the stock pan. You can use the deep pan to improve its capacity for an additional quart.
Moreover, you can use ACDELCO GM OE Dexron-VI Transmission Fluid, which is completely compatible with your 4L60E. If you want to go for aftermarket option, you can pick one of the three products I reviewed.
Choosing Valvoline DEX/MERC for those who live in hot areas.
Motul Dexron is a great pick if you drive your GM in cold weather.
I recommend the Castrol TRANSMAX DEX/MERC if you want to improve the shift performance.