If you're familiar with the Duramax engine, you'd know it's a super-powerful engine. And with tremendous power comes the need for the right oil type. Now you might wonder, "What is the right oil type for my 6.6 Duramax engine?"
Generally, a 6.6 Duramax engine requires around 10 quarts of 15w40 or 5w40. This depends on the weather conditions and your driving habit.
This article explains more about the oil type, specifications, and capacity for your 6.6 Duramax engine. You also can pick the right product from the most recommended products in the market.
Read on to learn more!
6.6 Duramax Oil Capacity
2001-2022 6.6 Duramax has an oil capacity of 10 quarts, including the oil filter. But the oil capacity decreases to 9.2 quarts without a filter change. It is advisable to change the filter when changing the oil. This is to guarantee that the filter functions properly and the contaminated or dirty oil does not enter your engine.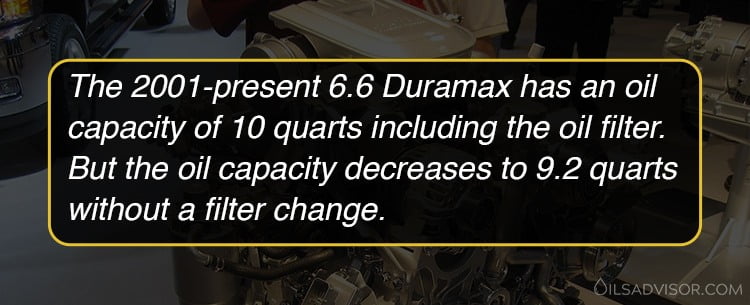 Related: GM TH350, Th400 Transmission Fluid Capacity & Type
6.6 Duramax Oil Type
Depending on where you live and the weather conditions, two types of oil are suggested for Duramax engines: 15w40 and 5w40. For general use, Duramax recommend using 15W-40 oil for their 6.6 engine. This oil is suitable for use in both regular and high-temperature environments. 
If you reside in a colder climate, a 5W-40 oil is a good option. Besides, 10W-30 oil is stated as permissible in the Duramax diesel supplements from 2001 to 2007, but it's not recommended in any case.
Also, you can use both synthetic and conventional oil for Duramax engines.
Oil Specs Required
The following is a list of the 6.6 Duramax oil specifications. Always double-check that the oil you pick meets these specifications. 
2001 to 2007 model year engines need motor oils that meet API CI-4 or CH-4 
2007.5 and contemporary engines require API CJ-4 or CK-4 standard
A low ash engine oil matching API CJ-4 or CK-4 requirements is required for all engines fitted with a diesel particulate filter (DPF). If this parameter is not met, ash may accumulate in the DPF.
Best Oil For 6.6 Duramax
Here are some of the best oils for Duramax suggestions. These lubricants have been thoroughly tested and are safe to use in your Duramax. Most significantly, they all meet the above-mentioned requirements. The next paragraphs will go over each of the products in detail, and categorize them into two groups (5W-40 and 15W-40).
5w40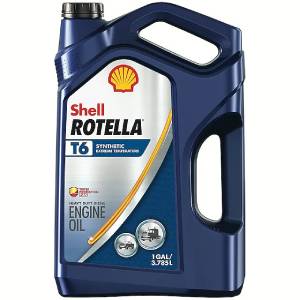 Shell Rotella Full Synthetic T6 5W40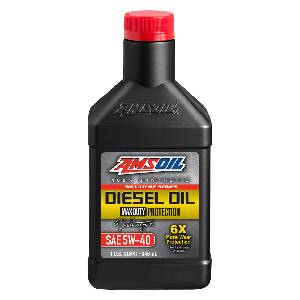 Amsoil Signature Max-Duty Synthetic 5W40
Shell Rotella Full Synthetic T6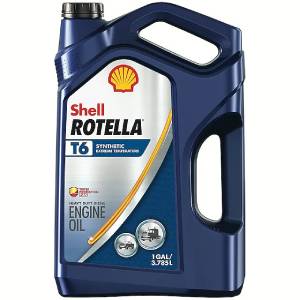 Shell Rotella Full Synthetic T6 5w40 engine oil
Shell's Rotella T6 5W-40 diesel oil is a full synthetic product designed for heavy-duty diesel engines. The fluid uses Shell's Triple Plus Protection formula. This formula combines base oil with innovative additive technology to provide exceptional protection against wear, oil breakdown, and hazardous deposits. 
Shell Rotella T6 oil has a wide range of specifications and applications. And the lubricant exceeds the oil requirements for Duramax. One of the most enticing characteristics of this oil is its 1.5 percent increase in fuel economy over competing products. 
More than that, this premium product is what you need if you're looking for the best oil to keep your engine well lubricated. Shell claims that the product can work well in both hot and low temperatures. Furthermore, it also provides an enhanced level of protection against the effect of soot, dirt, and other contaminants. According to Shell, using Rotella T6 5W-40 improves internal engine part cleanliness. This high-performance oil is made using low-ash technology that helps control blocking of exhaust after-treatment devices.
Although Rotella T6 5W-40 comes off as such a faultless product. It does have a few drawbacks, which is the fact that it's not available in some markets and is quite costly. 
---
Amsoil Signature Series Max-Duty Synthetic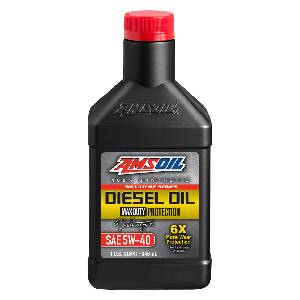 Amsoil Signature Series Max-Duty Synthetic 5w40 motor oil
The Amsoil brand of diesel motor oils is among the best on the market. By using this product, you will ensure that your Duramax engine receives the best wear protection. Third-party testing has confirmed that Signature Series Max-Duty Synthetic diesel oil gives 6X wear protection compared to other products out there. Plus, this technology also provides remarkable protection in both on- and off-road operations. Furthermore, the fluid offers up to 2X better rust protection. Thanks to its outstanding cleaning ability, the lubricant can deliver up to 60% greater turbo cleanliness. As a result, the turbo's ability to handle the additional demands placed on it when lifting heavy loads increases. 
Signature Series Max-Duty oil is your go-to product if you're seeking a good product that can handle extreme temperatures. It ensures a better cold start and enhanced oil flow for your engine. The Signature Series provides excellent viscosity control. It also outperforms conventional diesel oils in terms of thermal breakdown resistance. Accompanying that feature is the ability to provide up to 76 percent less oil consumption. Besides, other notable features are outstanding extreme-pressure protection and maximized fuel efficiency. Amsoil's low-ash engine oil meets or surpasses all required API specifications and exhaust after-treatment systems. This product appears to have no potential disadvantages as of yet.
Related: What Power Steering Fluid Is Compatible With MS5931
15w40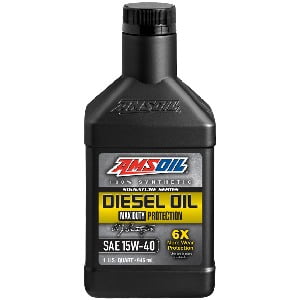 Amsoil Max Duty Signature Series 15W-40 diesel oil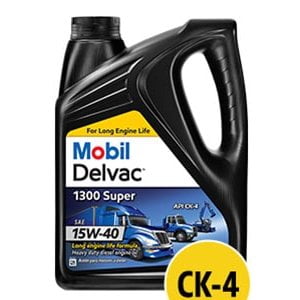 Mobil 115W-40 Delvac 1300 Super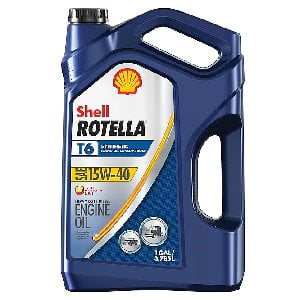 Shell Rotella T6 Full Synthetic 15W-40 Diesel
Amsoil Max-Duty Signature Series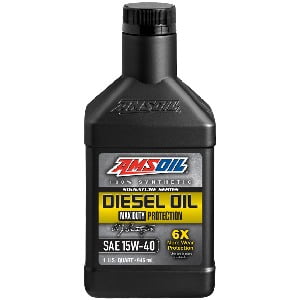 Amsoil Max Duty Signature Series 15W-40 diesel oil
This high-quality Amsoil product is used for numerous on- and off-road heavy-duty diesel applications in the marketplace. You won't have to worry about protection for your engine as this product provides the extra protection it deserves. Independent testing has also confirmed this Amsoil Signature Series Max-Duty claim to deliver up to 6X wear protection. This is more than what most standard diesel oil can offer. 
Similar to its 5W-40 counterpart, Signature Series 15W-40 oil also has good viscosity control. This means better oxidation resistance and resistance to the thickening effect of soot contaminants.
Signature Series 5W-40 can deliver the best performance in turbo diesel pickups, over-the-road trucks, and heavy-equipment applications. You can apply this lubricant to improve your fuel efficiency. It's designed specifically for diesel engines that operate in extremely cold temperatures. Oil flow and engine protection are increased in sub-zero conditions and during cold starts using this product. From my experience, this product, like the Amsoil 5W-40 diesel oil, does not currently have any drawbacks.
---
Mobil 1 Delvac 1300 Super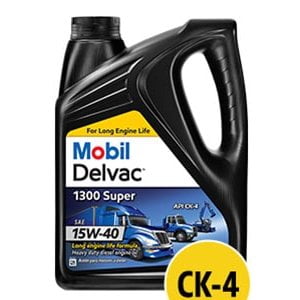 Mobil 1 15W-40 Delvac 1300 Super Motor Oil
For many years, the Mobil brand has been the industry's leading provider of unimpeachable motor oil products.
Mobil Delvac 15W-40 oil is renowned for its long engine and oil life. Mobil specially designed this oil with a number of high-performance industrial and marine uses in mind. The lubricant offers protection for both on and off-highway applications. Its formula minimizes buildup and high-temperature deposits that could harm your engine. Primarily, using the above product improves corrosion protection and extends drain intervals for both new and old engines.
Even at high temperatures, the product is able to perform admirably well. Besides that, the exceptional soot-viscosity control helps enable greater engine efficiency. These characteristics are complemented by good thermal and oxidation stability, which ensures that engines run reliably. On top of this, your engine gets excellent low-temperature pumpability. Mobil helps reduce maintenance costs because excellent oil consumption control requires less make-up oil during operation. More than that, it meets the demanding specifications of key original equipment manufacturers (OEMs). The main drawbacks of this lubricant are that it is only available in quart containers and fairly expensive.
---
Shell Rotella T6 Full Synthetic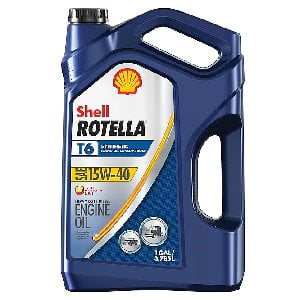 Shell Rotella T6 Full Synthetic 15W-40 Diesel Engine Oil
Shell Rotella T6 Synthetic Full Synthetic 15W-40 diesel engine oil is a great option for Duramax engines. The heavy-duty engine oil is used in a variety of applications ranging from modern low-emission heavy-duty engines to hardworking diesel engines. I'm referring to everything from diesel pick-up trucks, farm, construction, public transportation operators, general haul, and highway fleets. The product employs cutting-edge technology to provide Triple Protection Plus against deposits, wear, and oil breakdown. 
When compared to conventional diesel oils, the fluid provides a 1.5 percent improvement in fuel economy while maintaining engine protection and durability. This lubricant is also designed to improve low-temperature flow. Furthermore, thanks to unique additives, sludge, soots, and deposit formation are considerably reduced. This results in a smoother, cleaner, and more responsive engine. An added benefit is that its advanced low ash formulation protects the exhaust catalysts and particulate filters featured in the most recent low-emission automobiles. As a result, everyone benefits from a healthier environment. However, one disadvantage of the Rotella T6 15W-40 is that the fluid is difficult to find in some markets.
Related: gm 4L60E Transmission Fluid Capacity And Type
Final Verdict
With so many different types of oil available, it can be difficult to make sense of it all. And this article aims to provide you with the best recommendations.
As you can see from the detailed explanation above, all products have excellent characteristics and features. However, Shell Rotella T6 5W-40 stands out amongst them all. It provides excellent protection against deposits, wear, and oil breakdown, among other benefits.
Check Price at Amazon
If you can't get your hands on it for whatever reason, you can get any of the other products. They have comparable performance and will work well with your Duramax engine.