One of my customers told me "I have a Chrysler Crossfire that needs a power steering fluid change. I've been told that MS5931 is the recommended fluid, but I can't seem to find it anywhere. I don't know how to find the right fluid for my vehicle."
If you're a Chrysler driver, you may have recently noticed the discontinuation of OEM MS5931 power steering fluid in the market. This has left many GM owners wondering which power steering fluid is compatible with Chrysler MS5931. 
Finding an answer can be frustrating and time-consuming. But don't worry, I'm here to help! In this article, I will analyze some alternative PSFs that are compatible with Chrysler MS5931. They are Red Line 30404, Ravenol PSF-Y, and Amsoil Multi Vehicle Full Synthetic.
Let's get started!
MS5931 Equivalent
Note that all products I recommend below are claimed to be compatible with MS5931 according to the product data sheet from the manufacturers.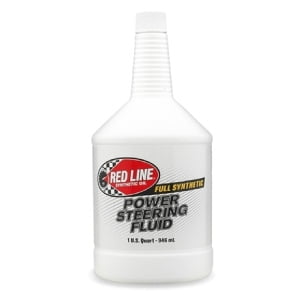 Red Line 30404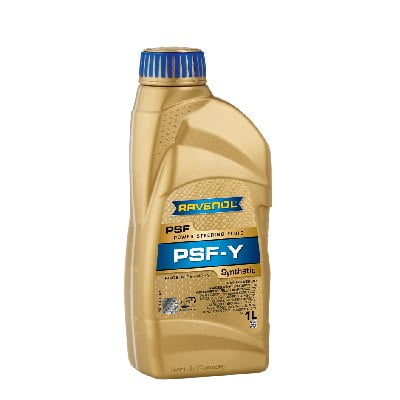 Ravenol PSF-Y
Amsoil Multi Vehicle Full Synthetic
Red Line 30404 – Best Overall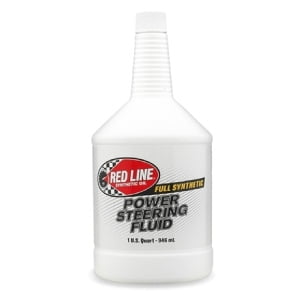 Best Overall
Red Line 30404 Power Steering Fluid is a high-quality fluid with good lubricating properties. Red Line is compatible with both petroleum and synthetic power steering fluids.
It performs admirably in terms of wear resistance, thermal breakdown, evaporation, and foaming protection. This fluid works much better at low temperatures than many of its competitors. Using this fluid ensures that your engine remains cool. Moreover, your power steering system will function properly.
Despite the fact that the Red Line is said to be costly, the brand holds a large market position thanks to its consistent performance. According to users, Red Line fluid appears to work better than anything else with most vehicle systems. This fluid is claimed to make your power steering work smoothly and without squeals. It can also help to keep the power steering system and seals in good working order. This further aids in the prevention of leaks and squealing.
In general, this power steering fluid is engineered to maximize life and performance of the steering system. Red Line is worth a try if you've been hesitant to use anything other than the OEM fluid. 
---
RAVENOL J1B1045 – Most Popular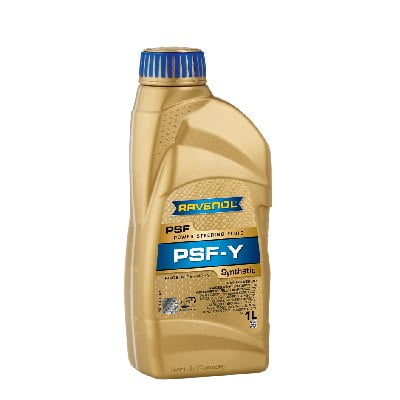 Most Popular
The Ravenol J1B1045 Power Steering Fluid is a full synthetic steering fluid that is formulated with special additives and inhibitors to ensure proper power steering system operation. This full synthetic steering fluid excellently lubricates the moving parts within the system. Ravenol power steering fluid is a strong synthetic mineral-based hydraulic fluid that retains steady viscosity even at high temperatures. It is ideal for high-tolerance hydraulic systems. 
The lubricant performs well even at low temperatures and has a great cold temperature pumping ability. Ravenol J1B1045 works to reduce the whining and cold start noise in the vehicle. The EP characteristics of Ravenol steering fluid is improved at high temperature and pressure. It suppresses the amount of friction between surfaces, thereby resulting in excellent wear and tear prevention. 
Besides that, Ravenol resists thermal breakdown at high operating temperatures. The fluid also prevents corrosion and foaming in the power steering gear and steering pump, allowing vehicles to perform at their best.
In terms of sealing materials, it has a neutral behavior and provides excellent anti-consumption protection. This steering fluid from Germany is compatible with a wide range of vehicles from well-known car manufacturers. It is specifically designed for use in a variety of power steering system applications and OE reference numbers such as Chrysler MS-5931.
---
Amsoil Multi-Vehicle – Best Bang For The Buck
Best Bang For The Buck
The Amsoil Multi-Vehicle Synthetic Power Steering Fluid is a high-performance fluid with outstanding performance characteristics. This all-synthetic base fluid effectively reduces friction and contributes to the overall efficiency of the vehicle.
Amsoil power steering fluid is formulated to work in high temperatures. Besides, it also maintains excellent fluidity in cold temperatures, resistant to thermal breakdown and foam formation. Users noted that it provided a smoother and quieter steering experience while also increasing efficiency.
This Multi-Vehicle Synthetic Power Steering Fluid improves performance and extends component life. Additionally, it has no adverse effects on seals and aids in leak prevention. Amsoil synthetic steering fluid addresses the issue of seal drying and cracking. This power steering fluid is less expensive when compared to the other alternatives. If you're looking for a good OEM replacement for your Chrysler MS5931, this is a good option to go with. 
Related: List of Motor Oils with Chrysler Ms-6395 Certification
About Chrysler MS5931
Chrysler MS5931 (Mopar MS5931) is a high-performance fluid developed specifically for the Chrysler vehicles with power steering. It is an all-in-one product. It  includes lubricant and corrosion inhibitors which protect the system against wear and tear caused by water (i.e deionized or demineralized) for life time.
Mopar MS5931 ensures good performance and long life of power steering components. If you use lubricants other than the recommended fluid or close alternatives for your engines, the power steering system components may be harmed. 
However, this product was then discontinued without any update from the manufacturer. Since Fiat took over, the fluid has become unavailable. Some members on Jeep and Chrysler forums stated that the MS9602 supersedes MS5931. But MS6902 is transmission fluid. So, the question is: Will it work for power steering? Read on to know more.
Should I Use Mopar ATF+4 As An Alternative To Mopar Ms5931?
The answer is NO, "ATF+4 is NOT an approved Power Steering Fluid and should never be used under any circumstances."
The Mopar Ms5931 specification differs significantly from the ATF+4 specification. The authorized fluid that can be used in the power steering system is MS5931 or close alternatives mentioned below. 
Users are specifically advised not to mix ATF +4 fluid or use it to top off any power steering system that requires the Mopar Ms5931 specification. This means that ATF+4 transmission fluid can harm the components of the power steering system.
Related: Jeep Wrangler Oil Type And Oil Capacity Guide
Final Words
Power steering fluid is designed to keep your steering working and can even protect your vehicle. It is critical to use the recommended lubricant for the safe operation of your car.
Again, as I mentioned earlier, ATF+4 (MS9602) should never be mixed with or used as a topping off in place of Mopar MS-5931. It is strongly discouraged by the manufacturers.
To choose the best overall alternative that is compatible with MS 5931, I recommend the RedLine 30404. This PSF is formulated to maximize the lifespan and performance of your system.
Check Price at Amazon