If you're looking for the right Allison transmission fluid, look no further.
Finding the right ATF is always a challenge. It is because there are numerous manufacturers claim to have products that are certified for your car. However, this is not always the case.
This guide will provide you with everything you need to know about the right Allison transmission fluid type for your vehicle. Read on to learn more. 
Allison Transmission Fluid Type
Using this transmission fluid not only keeps your car running smoothly, but it also protects your transmission system.
Any transmission fluid you're using for your Allison should meet Allison's TES 295 certifications. Irrespective of whether the product is mineral-based or synthetic, always double-check that it meets the specific requirements. Allison Transmission advises that customers use Allison approved TES 295 automatic transmission fluid. This can help increase drain intervals and improve transmission performance and longevity in all operating conditions.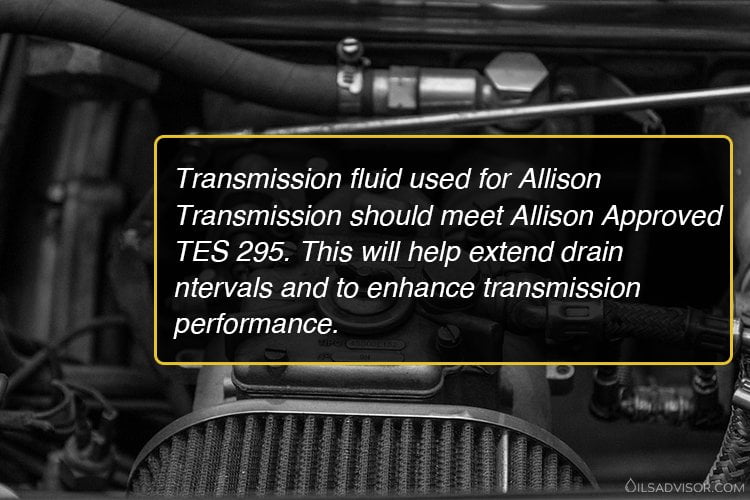 The original equipment manufacturer (OEM) transmission fluid that is approved for Allison is Allison Genuine TranSynd Transmission Fluid. Allison collaborated with Castrol to produce Allison's TranSynd synthetic transmission fluid. Numerous tests have been conducted on the lubricant to assure its quality. In recent years, it has also acquired appeal among major automobile manufacturers. According to the report from users, this lubricant performed exceptionally well in their vehicles. 
Allison Genuine TranSynd
Allison Genuine TranSynd
This fluid is one of the best transmission fluids specifically designed for Allison by Castrol. It is a superior, synthetic, and automatic transmission fluid that has been authorized by TES 295. TranSynd has a long track record of effectiveness, with more substantial enhancement and smoother shifting. 
Moreover, the product contains a unique combination of antioxidants, friction modifiers, corrosion inhibitors, anti-formants, and anti-wear agents. Additional features include its prolonged service life, capacity to lubricate effectively, improve seals, and reduce friction between internal components.
Besides, you can receive more than simply a fluid with TranSynd 668 because it has excellent thermal and viscosity benefits. As a result, harsh conditions like excessive heat or cold have little or no effect on the functioning of this lubricant. Moreover, the product protects critical components of the transmission. This fluid is suitable with all Duramax diesel trucks equipped with Allison transmissions from 2001 to the present. 
TES 295 Transmission Fluid Equivalent
There is a wide range of transmission fluids available, however customers can only select Allison Approved fluids. Some of the transmission fluids that have been tested and approved as TES-295 transmission fluid equivalents are discussed in depth below.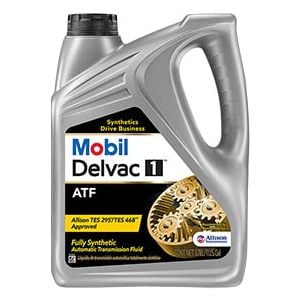 Mobil Delvac Synthetic
Castrol TranSynd 668 ALLISON
Triax Global Full Synthetic
Mobil Delvac Synthetic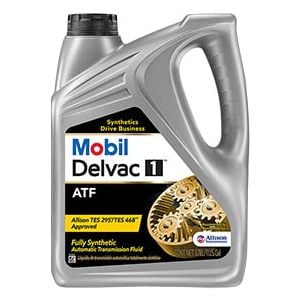 Mobil Delvac Synthetic
Mobil 112810 Delvac Synthetic ATF is indeed one of the top transmission fluids used for Allison transmission. This particular product is a highly developed transmission fluid that reduces friction and increases transmission service life. It enhances the general cleanliness of the transmissions, allowing them to work effectively.
The product stops hard shifts and provides excellent gear changing and power transfer performance. Mobil Delvac Synthetic ATF guarantees excellent wear prevention and dependable lubrication. It is designed with high viscosity stability to prevent thermal breakdown at extremely high and low working temperatures. Even under these harsh conditions, users have claimed that their vehicle performs excellently.
Furthermore, Mobil Delvac synthetic fluid aids in the improvement of transmission efficiency and fuel economy. The fluid is formulated to meet the demanding requirements of modern, heavy duty automatic transmissions.
---
Castrol TranSynd 668 ALLISON
Castrol TranSynd 668 ALLISON
You definitely can't go wrong with Castrol TranSynd 668 ALLISON if you're seeking an OEM-approved equivalent fluid.
This is one of the best brands available, designated as a TES 295 Transmission Fluid Equivalent. Castrol TranSynd 668 is a high-performance, full-synthetic automatic transmission fluid designed exclusively for Allison transmission on-highway automatic transmissions. 
This composition provides enhanced gear protection, anti-wear performance, and friction resistance. Other benefits of this formulation include longer anti-shudder durability, extended clutch-friction durability, outstanding corrosion, and foaming resistance. The fluid is critical to extending the life of the fluid and the components.
TranSynd 668 also has good thermal and oxidative stability, which aids in the prevention of deposits and oil thickening. For TES 295 applications, Castrol TranSynd 668 Allison specification is entirely backwards compatible.
---
Triax Global Full Synthetic
Triax Global Full Synthetic
Traix global full synthetic ATF is an excellent transmission fluid to consider if you want to keep your vehicle shifting smoothly. This advanced transmission fluid comes with exceptional lubricating properties, allowing for quiet operation. 
It performs admirably and meets the specifications of 98% of all automatic transmissions produced in North America, Europe, and Asia-Pacific. The lubricant has highly efficient torque transfer. 
Another primary advantage of Triax Global Synthetic ATF is its ability to withstand extreme temperatures. Special additives are used in its formulation to prevent excessive thinning or thickening at both high and low temperatures. It has a broad range of seal compatibility and is not harmful to synthetic rubber seals.
Triax Global Synthetic ATF has excellent oxidation stability and gives better protection for critical transmission parts. Moreover, this fluid contains anti-foaming and anti-shudder agents. And it enhances vehicle driveability while also protecting against rust and corrosion. The use of this lubricant will help maintain a healthy and operating transmission.
Allison Transmission Fluid Capacity
Allison transmission fluid capacity may differ depending on the series you're using. The table below provides an overview of Allison transmission fluid capacity for the various Allison series.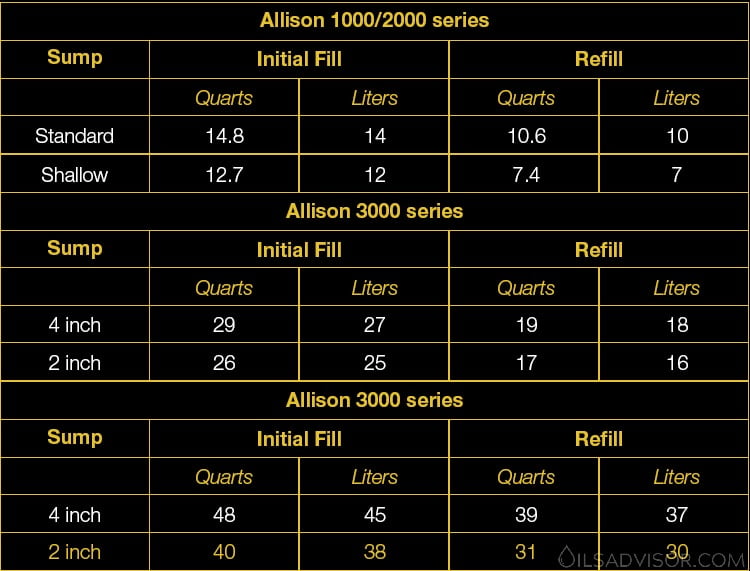 Conclusion
The type of transmission fluid you use in your Allison will determine whether or not you enjoy the best performance out of your car. Only transmission fluids that meet Allison's TES 295 certifications are allowed to be used. Non-approved products might degrade the performance of your Allison transmission and shorten its service life.
All of the aforementioned automatic transmission fluids are quality products. They are effective and provide smooth shift performance and longevity. You can pick any of them based on the features you desire or the budget you have available. Always double-check that the product you choose is in agreement with the original equipment manufacturer's (OEM) recommendations for your vehicle.