Mopar ZF 8&9 Speed ATF is the transmission fluid certified by Chrysler for use in their vehicles with 8 and 9 horsepower engines, respectively. This ATF remains the first choice as a refill or replacement for many Chrysler owners. 
Unfortunately, the availability of this product is always a big problem. That's why many owners look for Mopar ZF 8&9 Speed ATF Equivalent.
In this article, I will look at the other safety equivalent options equal to Mopar ZF 8&9 Speed ATF. They are Valvoline Maxlife ATF, Motul VI ATF, and ZF Lifeguard Fluid 8. 
Which is the best choice? Let's see!
Mopar ZF 8&9 Speed ATF Equivalent
Because accessing Mopar ZF 8&9 Speed ATF is sometimes impossible due to the availability or high price, other fluids come in handy as equivalent options to serve you equally well. They include: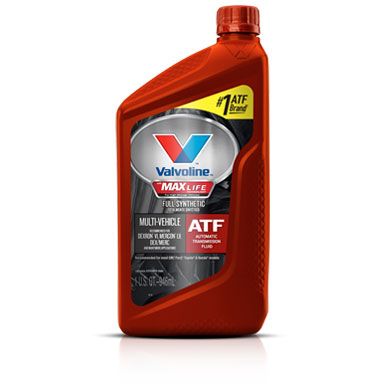 Valvoline Maxlife ATF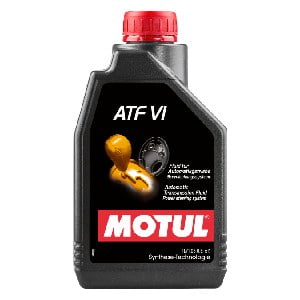 Motul VI ATF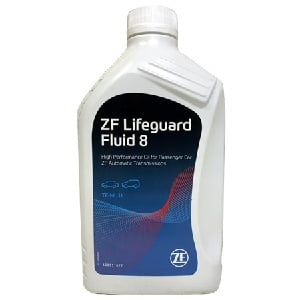 ZF Lifeguard Fluid 8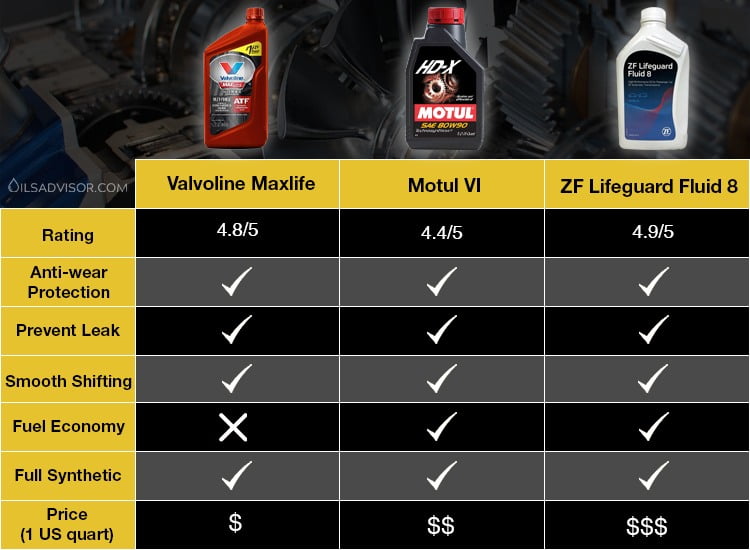 Read More: Mopar ATF+4 Equivalent
ZF Lifeguard Fluid 8 ATF
ZF Lifeguard Fluid 8 prides itself as one of the best after-market ATF. Although it does not have a license as an OEM, the fluid meets and even exceeds OEM specifications. This makes it a perfect Mopar ZF 8&9 Speed ATF equivalent. It is described as a synthetic heavy-duty fluid because of the numerous components used during its formation. Also, the product undergoes many tests to ensure that the different components perfectly balance to give you the best performing fluid.
The key features of this fluid are low viscosity, anti-shudder properties, wear protection, and improved lubrication.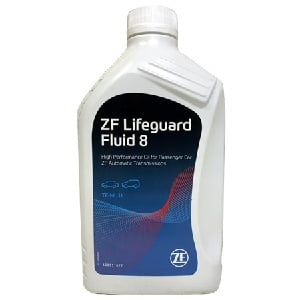 ZF Lifeguard Fluid 8 ATF
Pros
Guarantees smooth shifting
Deliveries proper lubrication regardless of the temperatures
Helps improve fuel economy
Ensure smooth drives by anti-shudder properties
Reduces wear for a longer-lasting system
Cons
Not suitable for cars under warranty
Motul ATF VI
Motul VI is fully synthetic with low viscosity. It is formulated to meet the demands of the modern-day automatic transmission system, which experiences severe conditions. The fluid also serves the electronic and manual systems well. You can also use this lubricant in older systems for lubrication. Some of its key features include anti-corrosion, anti-foaming, and anti-wear. These properties enable the fluid to have shear stability when the temperatures are high and increase longevity. 
Additionally, the transmission system is safe from harmful deposits that could affect its performance if not well handled.
However, the price of this product is a bit high, so it is not so popular in the Chrysler community. This makes the fluid not receive many reviews from users.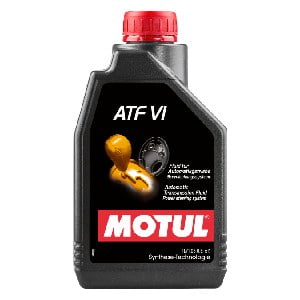 Motul ATF VI
Pros
Low viscosity provides constant lubrication even when it is cold
Anti-oxidants properties enable the fluid to last longe
Anti-wear additives help prolong the transmission systems life
Stability in high temperatures ensures all-round performance
Cons
Not advisable for use in vehicles that are still under warranty
Valvoline Maxlife ATF
If you are looking for a fluid that you can comfortably use instead of Mopar ZF 8&9 Speed ATF, then Valvoline Maxlife should be on your list. Formulated as a fully synthetic fluid, it is high-performing and lasts longer compared to conventional fluids. It also has extra additives that enhance its features to give your transmission system smooth shifting, reduce wear, improve drivability and extend your transmission system's life. 
Other features include sealing conditioners that keep the seals elastic, enhanced oil flow during low temperatures, anti-shudder properties, film protection in high temperatures, and slippage protection.
So what is the downside of this fluid? Some users reported that the lubricant sometimes causes the mess up of some transmission systems such as: 2013 Nissan Frontier, V6, Toyota Sienna and Ford edge. However, if you drive a Chrysler, it's good to go. With the very cheap price, it's a good option for those who want a low-cost alternative.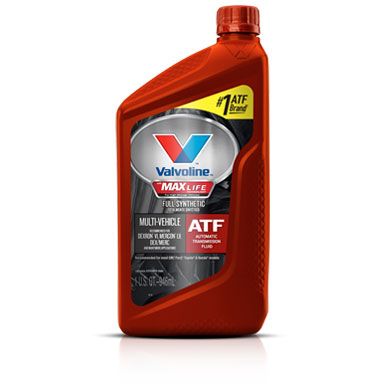 Valvoline Maxlife ATF
Pros
Performs well in severe temperatures
Elastic seals prevent leakages
Stability under high temperatures makes it long-lasting
Anti-wear properties extend the transmissions life
Anti-shudder properties ensure that you experience smooth drives
Cons
The price differs greatly among vendors
Has been reported to mess up some transmission systems
Considerations Before Choosing Alternatives
Mopar ZF 8&9 Speed ATF Equivalents are high quality and mainly possess all the features that you will find in the OEM ATF. Actually, some of them even exceed the OEM fluid requirement. However, there are a few factors to consider before you settle on them:
If your vehicle is under warranty, it is advisable to stick to OEM. Using an alternative besides the recommended fluid may void it.
You may experience undesirable outcomes such as slipping, shift harshness, or lubrication issues where the components are not compatible with your transmission system.
The reason why car manufacturers do not recommend non-OEM fluids is that they have not tested them thus cannot give assurance on their performance. 
Read More: Mopar Coolant Equivalent [OAT & HOAT]
About Mopar ZF 8&9 Speed ATF Specifications
Mopar ZF 8&9 Speed ATF is an OEM manufactured in the USA. Chrysler certifies it for use in Chrysler, Dodge, Fiat, and Jeep vehicles with ZF 8HP or 9HP automatic transmission system. It is fully synthetic and is characterized by outstanding features such as high oxidation control, corrosion control, and low-temperature flow; shear stability in high temperature, and maximum wear protection.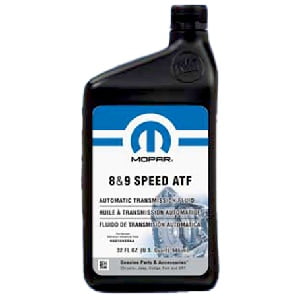 Mopar ZF 8&9 Speed ATF
The fluid aims at giving you a smooth shift transmission, continuous lubrication of the various transmission system parts, protection from harmful deposits, reduced oxidation, and prevention of corrosion, improved performance, and general wellbeing of the transmission system.
Besides being used in the factory as a Mopar ZF 8&9 Speed ATF OEM, it is also recommended for a refill for all the above-named vehicles.
However, this fluid is not always available and has a high price. This might be a challenge if you need to use it frequently and in large amounts. For these reasons, many car owners started looking for alternatives as mentioned earlier.
Final Verdict
From the above list, it is easy for you to choose which fluid is the best for your car as a Mopar ZF 8&9 Speed ATF Equivalent. It is also clear that some fluids are much better than OEM even though they are not certified.
Based on the features and overall performance, ZF Lifeguard Fluid 8 stands out as the best alternative for Mopar ZF 8&9.
Check Price at Amazon
However, as much as the equivalents are more accessible and affordable, the first choice should always be what the manufacturer recommends, especially when the vehicle is still under warranty.