Replacing the oil in your lawn mower is a vital part of keeping it fully operational. If this maintenance task is neglected, the lawn mower will become considerably less reliable.
But before you change your oil, be sure you're using the proper oil type for your Honda lawn mower. When you use the right lubricant, you will get the best results for your engine. Additionally, your engine will run more efficiently and last longer.
This article will provide you with all of the information you need regarding the best motor oil for your Honda lawn mower.
Read on to learn about the various lawn mower engine oil options below.
Best Oil For Honda Lawn Mower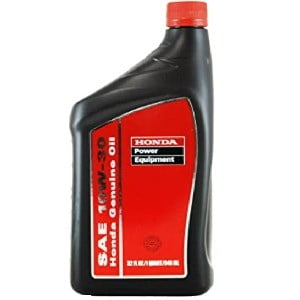 Honda Genuine QT Motor Oil 10w30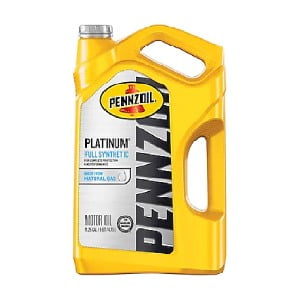 Pennzoil Full Synthetic Platinum 10W-30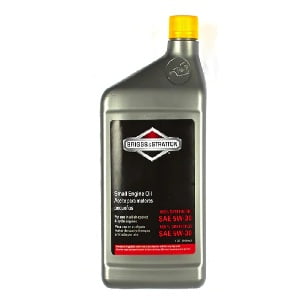 Briggs & Stratton SAE 5W-30 Small Engine
HONDA MOTOR OIL 10W30 QT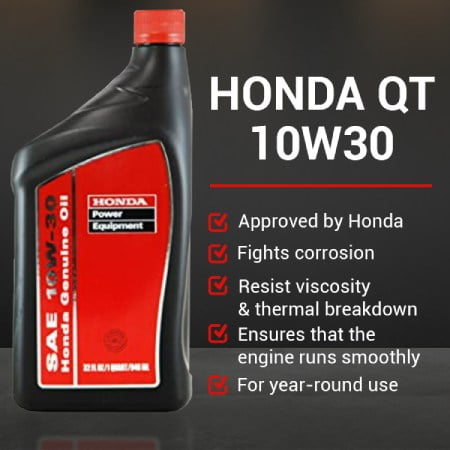 Honda Motor Oil 10w30 | OEM-approved
Honda oil 10W-30 QT is designed exclusively for Honda lawn mower engines. This lubricant is the Honda-approved OEM oil. Its formulation contains special shear-stable polymer properties as well as high-quality base stocks. As a result, the oil has a high resistance to viscosity and thermal breakdown. When you use this lubricant in your lawn mower, it helps the engine run smoothly. 
The product oil is particularly made to meet the demands of your power equipment. Similarly, this oil protects the engine's components from corrosion. It fights varnish and wear, according to the manufacturer. For this reason, the engine will run more efficiently.
Honda's 10W-30 QT motor oil is also likely to increase performance and safeguard your Honda power equipment. It meets or exceeds all API service classifications SM. Therefore, you can rest assured that you're getting the proper oil for your Honda engine. Running this on your Honda lawn mower helps ensure that it lasts a long time.
Users Experience
The customer rating for Honda motor oil 10W-30 QT is 4.8 out of 5 stars. Over 96% of consumers gave it a four-star rating or higher.
Customers praise Honda for this excellent product, stating that it is a fantastic oil that has improved the performance of their lawn mower engine. Several of them stated that they would strongly recommend this Honda oil. The majority of buyers also thought the price was reasonable. A particular user noted that this oil has helped to protect his Honda power equipment. Furthermore, he believes Honda motor oil is far superior to any other motor oil for small engines.
"Best oil for Honda engines approved by Honda" and "works great" were two frequent comments among customers. Unfortunately, it was described as expensive by a few users.
Pros
Approved by Honda 
Fights corrosion 
Resist viscosity and thermal breakdown
Ensures that the engine runs smoothly
Cons
Not so effective at low temperatures 
Quite expensive
See also: Honda Recon Oil Capacity, Oil Type & Filter
Pennzoil Platinum Full Synthetic 10W-30 Motor Oil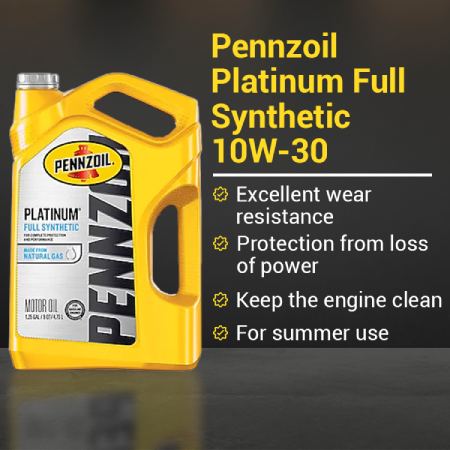 Pennzoil Platinum 10W30 | For Summer use
Pennzoil is a well-known brand that is approved for use in your Honda lawn mower. This oil has specific qualities that help keep the engine clean. It also offers unrivaled friction wear protection, as demonstrated by the Sequence IVA wear test. It's suitable for older lawnmower engines that have begun to show indications of wear.
Pennzoil's patented gas-to-liquid PurePlus Technology is used to formulate the product. A unique oil that provides excellent lubrication and protection and is made from natural gas rather than crude oil. 
Furthermore, the low-temperature oil flow in your Honda engine is faster. Even in high temperatures, the oil performs admirably. In fact, Pennzoil oil doesn't breakdown at high temperatures. Lastly, this high performance lubricant helps reduce emission.
User experience
This product has a 4.8 out of 5-star customer rating. 97 percent of consumers gave it a four-star rating or above.
The Pennzoil Platinum Full Synthetic oil received a lot of good comments from users. The majority of consumers remarked on how pleased they were with the oil's performance.
As a result of using this product, some users noted that their engine ran smoother and quieter. Many people also stated that they would order this product again. 
A customer recommended it for commercial mowers and other machinery. This buyer was pleased with the oil he purchased and added that Pennzoil Platinum oil does not burn off like other synthetic oils he has tried.
One buyer made an exception, claiming that while pouring into his engine, he saw some dark substance at the bottom of the container.  
Pros
Maintains the cleanliness of your engine
Excellent wear resistance
Protect from loss of power
Cons
Too pricey compared to others
Briggs & Stratton SAE 5W-30 Synthetic Small Engine Motor Oil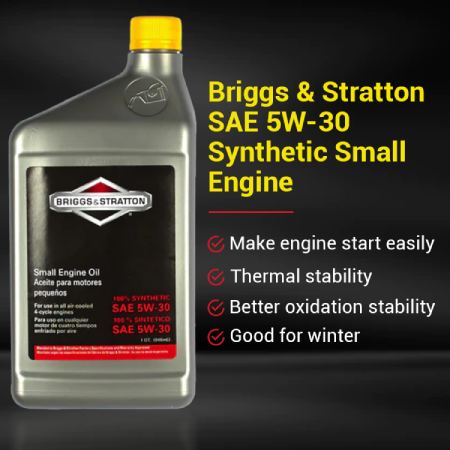 Briggs & Stratton 5w-30 | For Small Engines
Last but not the least, the Genuine Briggs & Stratton oil is a good choice when choosing lawn mower oil. If you desire to maximize engine life and meet original equipment specs, then use Briggs & Stratton motor oil. With Briggs engine oil, you receive good protection for your lawn mower without paying a fortune.
This brand also guarantees improved engine wear control under extreme operating circumstances. In cold weather, the oil flows better and protects your Honda mower engine. It ensures effective performance and proper operation under all conditions. You should also expect improved oxidation stability and deposit control.
Its special formulation provides better thermal stability than competing products. This lubricant makes it easy to start your lawn mower. In addition, it works well in Honda lawn mowers and lasts longer than conventional oil.
User Experience
The Briggs & Stratton SAE 5W-30 Synthetic oil has a 4.8-star rating. About 95% of consumers gave it a four-star rating or higher.
This product has received a lot of great feedback. The benefits of using this synthetic oil in his lawn mower, according to a buyer, were astounding. He claimed that he didn't think the lubrication would make a difference, but it did. And he's become a loyal customer of this brand.
Multiple users recorded that their lawn mower started easily. Most of the reviews centered around the fact that the oil is an excellent product. A user whose lawn mower engine was hardly running was a remarkable example. The engine, however, runs and sounds better after switching to Briggs & Stratton oil.
Only a few people said the product was a little pricey.
Pros
Make engine start easily
Thermal stability 
Better oxidation stability 
See also: Kubota UDT Hydraulic Fluid Equivalent
Final Verdict
It's difficult to choose between these three products because they are all great options. Even with all of these lubricants' great features, one stands out. That is the Honda 10W-30 QT. This OEM approved oil gives your lawn mower great performance and protection.
Likewise, the other two products are excellent in keeping your engine running smoothly.