Choosing the right oil for your 6.7 Cummins engine can be a daunting task since you need to know the oil specs required by manufacturers. Using the wrong oil can lead to damage to the engine. 
But don't worry! You are in the right place, this article discusses 6.7 Cummins oils and their features. Furthermore, you will understand how they differ from each other and which will work best for your vehicle. 
Keep reading to find out more!
6.7 Cummins Oil Capacity
Cummins engines vary in their characteristics. Models after 2008 hold 12 quarts (11.36 liters) of engine oil. While models before 2008 require about 5 quarts (4.73 liters).
6.7 Cummins Oil Type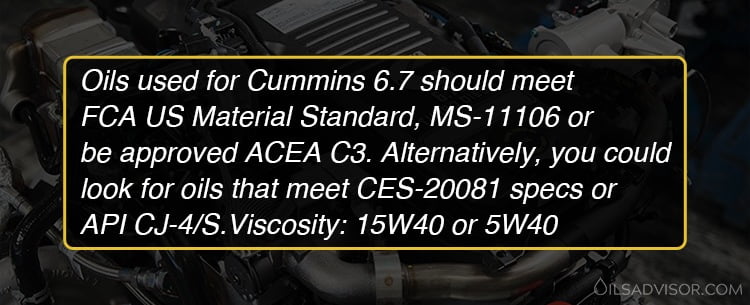 Viscosity
Every vehicle manufacturer has standard recommendations for their vehicles. Cummins strongly recommends using 15W40 grade lubricants. Moreover, many Cummins 6.7 enthusiasts support the 15W40 grade because it operates effectively in hot to medium to mildly low (usually above 50℉). 
On the other hand, if you are driving in regions where temperatures are below 50℉, the 5W40 will be your best pick. This oil type can keep the vehicle healthy in cold weather. 
Oil Specs
According to Cummins Manufacturers, the best engine oils used for Cummins 6.7 should meet these requirements: FCA US Material Standard and MS-11106. Besides, oils with ACEA C3 approval also work well with their engines. 
Alternatively, you can consider oil products that meet API CJ-4/SL or CES-20081 specs. They are acceptable for vehicles with Cummins engines. 
Read more: Low Oil Pressure At Idle: Causes & Repair Guide
Best Oil for 6.7 Cummins
15w40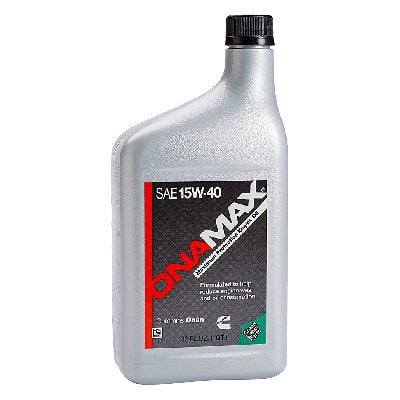 Cummins Onan 15W-40
Valvoline Premium Blue SAE 15W-40
Shell Rotella T5 Synthetic Blend 15W-40
Cummins Onan SAE 15W-40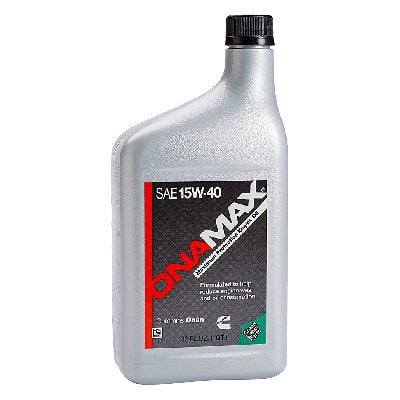 Cummins Onan 15W-40
The Cummins Onan 15W40 Oil is ideal for people who consider saving a few dollars with OEM approval. Since it is OEM approved, you will have no worry when using it as the product won't void the warranty of your vehicle. A plus point for the product is its cheap price. However, the low price does not skimp on quality. 
This oil is specific for Cummins systems, efficiently limiting oil consumption. It is especially useful at high temperatures when viscosity tends to rise quickly. More than that, one of the main components of Onan oil is friction regulators. This helps prevent it from compromising lubrication. Besides, this oil can help your engine run more reliably by addressing oxidation damage as well.
---
Valvoline Premium Blue SAE 15W-40 Diesel 
Valvoline Premium Blue SAE 15W-40 Diesel Engine Oil
This Valvoline premium blue engine oil is another Cummins recommendation, and it is also a favorite amongst other major vehicle businesses. The product is API-tested for Cummins Diesel Engines. The superior oxidation resistance improves soot control and extends engine life, allowing for less replacement.
You will notice a significant gain in fuel efficiency and proficiency with consistent use. There is also no risk of voiding the warranty that comes with the product. Cummins estimates that the oil will last 5.000 miles under typical operating conditions while preserving viscosity and overall performance. This is partly correct because it has lower high-temperature carbon build-up (implying better oil usage) and has above-average soot management. 
Aside from Cummins' endorsement, this oil has the makings of a superb oil. It improves the performance of your engine while cutting your vehicle's fuel consumption and keeping your engine clean. It also lasts a long period of time without losing its quality. Valvoline premium blue engine oil could be best for your 6.7 Cummins if you often travel between climates.  
---
Shell Rotella T5 Synthetic Blend 15W-40 Diesel 
Shell Rotella T5 Synthetic Blend 15W-40 Diesel Engine Oil
This engine oil is identical to the Shell Rotella T6. However, there are a few important distinctions. T5 is a synthetic combination that includes some crude materials, whereas Rotella T6 is entirely synthetic. That's not to say it's a bad thing. It is a low-ash, low-emission motor oil ideal for use in Cummins engines.
What's else? The lubricant is promising for fuel efficiency, wear-resistance and delivers on both fronts. You may also enjoy how nicely it keeps pressure in turbocharged engines.
However, keep in mind that the cap of the bottle leaves much to be desired. The threads can chip, making it very hard to reattach the seal. Because it comes in a gallon, you'll most likely need to keep it. You should be careful when opening and retightening it.
So, if you intend to use synthetic blend oil to improve fuel economy, then you can go with this Shell Rotella T5.
---
5w40
Shell Rotella T6 Full Synthetic 5W-40
Motul 8100 X-cess 5W-40
Mobil 1 5W-40 Turbo Diesel Truck
Shell Rotella T6 Full Synthetic 5W-40 Diesel 
Shell Rotella T6 Full Synthetic 5W-40 Diesel Engine Oil
The Shell Rotella T6 is synthetic engine oil that outperforms conventional options. Aside from lowering fuel consumption, the Shell Rotella T6 protects an engine from wear and typical pollutants. 
If you desire an oil that will not break down due to heat or lose its viscosity, the Shell Rotella T6 is exceptionally durable. The product provides the same degree of protection during the service period. It will also maintain the engine's appropriate pressure at all times.
---
Motul 8100 X-cess 5W-40 Synthetic Gasoline and Diesel
Motul 8100 X-cess 5W-40 Synthetic Gasoline and Diesel Engine Oil
The Motul 007250 8100 X-cess engine oil is made for big and powerful engines. This product is a good choice for your 6.7 Cummins because it supports robust engines. Additionally, the oil is also a good pick for turbo diesel catalytic converters.
It's possible to link a rise in performance with increased fuel consumption, but that's not always the case. This Motul oil is a great option for fuel efficiency and engine performance. Other premium oils will be better if you want to get more fuel economy. However, not all of them can achieve both.
Motul oil has a higher viscosity, making it easier to remove most contaminants and keep dirt from building up. Like Porsche and BMW, car manufacturers recommend this brand because it has more power. 
---
Mobil 1 5W-40 Turbo Diesel Truck Synthetic 
Mobil 1 5W-40 Turbo Diesel Truck Synthetic Motor Oil
If your location is prone to snowstorms, go with the Mobil 1 Turbo Diesel Truck Oil. Its cutting-edge technology, which includes innovative chemicals to preserve your car effectively. Mobil 1 Turbo Diesel Truck Oil is particularly capable of managing the remarkable horsepower of a 6.7 Cummins engine. It improves the overall performance of your vehicle by minimizing oil loss and increasing fuel efficiency. 
With a design compatible with every type of oil on the market, current automobiles will benefit. If your vehicle has Exhaust Gas Recirculation, this oil will be a nice complement. As mentioned earlier, 5W40 oil is better suited for colder climates. When considering your option, keep your environment in mind. 
Final Words
Things may easily get complex when it comes to selecting the correct oil for your engine. Most oil brands function similarly at the highest price range. The features to consider while picking the proper oil for your 6.7 Cummins may depend on your needs. However, it is safer to stick with professional recommendations like Cummins Onan SAE 15W-40 oil.