Lately, owners of Hyundai and Kia Motors are on a surge to get an answer to their major concern, where to find PSF-3 alternative? It is because Hyundai has discontinued the fluid.
There are many substitutes for the PSF-3 from LubeGard, Amsoil, and another version from Genuine Hyundai.
But how to choose the best product?
This article analyzes which is the best pick depending on your need just after 4 minutes of reading.
Let's get started!
What is The PSF-3?
PSF-3 is an OEM power steering fluid approved for Hyundai vehicles that predate Hyundai's acquisition of Kia from Ford. To Hyundai vehicles manufactured during the mid-to-late 1990s, when you check the lubrication chart in the owner's manual, you can see Power steering fluid: PSF-3 type fluid.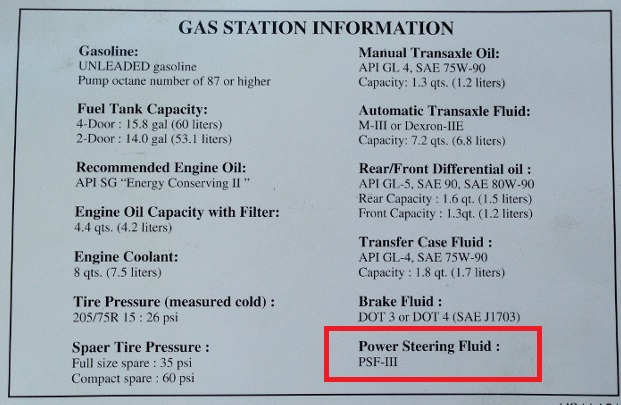 Then with the discontinuation of the fluid, it has arisen many bothers for Hyundai automotive owners since it's hard to find the equivalent options for their cars. Luckily, you have reached the right place to get all relevant information about good quality PSF-3 alternates.
PSF-3 Equivalents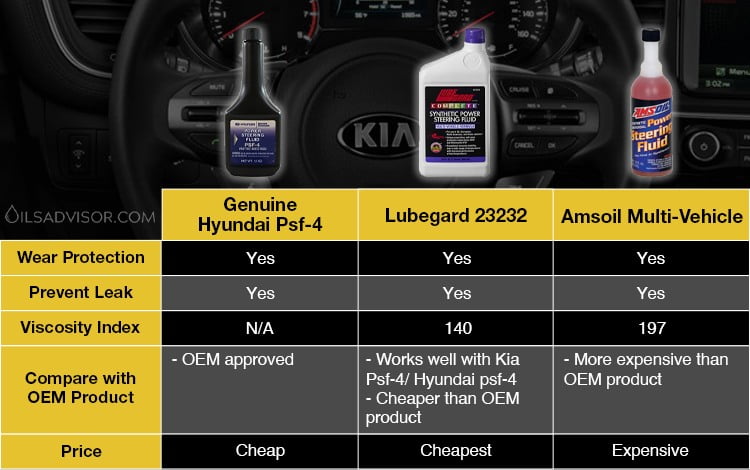 Genuine Hyundai psf-4 power steering fluid
LUBEGARD 23232 synthetic power steering fluid
AMSOIL Multi-Vehicle Synthetic Power Steering Fluid
PSF-4 – The Advanced PSF From Genuine Hyundai
Genuine Hyundai PSF-4
As mentioned earlier, PSF-3 was discontinued by Hyundai. Then they have come up with the updated and advanced PSF-4 for their automobiles. And it is the closest alternative to PSF-3 specs.
This OEM approved high-quality synthetic power steering fluid comes with the distinctive ability to perform well in heat-ups. Formulated with premium quality base stocks, PSF-4 has it all that a Power steering unit needs to be protected from rust and wear. Along with its some distinctive features, here is what the product offers:
Protects from sludge and rust
Designed especially for Kia and Hyundai Vehicles
Made by adding only the finest quality lubricating oils
Added with a technologically advanced additive system
Interchangeability of Genuine Hyundai PSF-4
Can I use PSF-4 to top off PSF-3?
Yes, you can. The newest PSF-4 specification is backward compatible with PSF-3. However, there is a note that you need to keep in mind when performing the oil swapping. 
Do the top-off job by adding not more than 50% of the PSF-4 to the existing PSF-3.
However, I DO NOT recommend mixing 2 types of power steering fluid even though they are the same brand. The oil components may get reacted to in the heat and may cause unknown failures. It's best to completely wash off PSF-3 when it comes to refueling with PSF-4. 
What you need to do is:
Suck out all the residual oil in the PSF reservoir by applying some necessary actions. 
Move the steering wheel back and forth and to the extreme ends are part of the topping-off procedure. 
Do it thoroughly to drain out and replace the PSF-3 relics in the reservoir, steering pumps, and gears. Repeating the procedure a couple of times will do the job, and you can steer freely.
Note: Do not ever try to mix and use PSF-3 on a vehicle already running on PSF-4.
Read more: Power steering fluid coming out of reservoir cap
Causes & Solutions
---
LUBEGARD 23232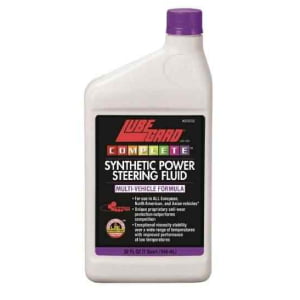 LUBEGARD 23232 PSF
According to the Product description sheet, LubeGard claims that the product is fully compatible with PSF-3. So if your Hyundai is out of warranty, this lubricant is a good pick at a very affordable price. 
LubeGard 23232 is designed with ILI technology – an amalgamation of TME and Synergol LXE technologies. With molecular structure, LXE (Liquid Wax Ester) makes the fluid keep the heat stable by allowing unsurpassed heat transfer.  Synergoltms on the other hand, contains no toxic, corrosive or polluting elements. This can extend the life of anti-wear materials for components of the system. The combination of the 2 Technologies makes Lubegard one of the high-performing anti-wear and non-polluting substances.
Moreover, LubeGard 23232 has gone through well on cars for cleaning, topping off, and seal protection. 
Pros
High-quality anti-wear formula
Protects the seals and parts from leaking
Efficient performance in extreme temperatures
Reduces the steering noises and whines
Perfect for Kia motors for providing extended life to power steering
Cons
The power steering pump may whine in some models
---
AMSOIL Multi-Vehicle Synthetic Power Steering Fluid
AMSOIL Multi-Vehicle Synthetic Power Steering Fluid
Aimed for a diverse range of SPF specifications, AMSOIL Multi-Vehicle Synthetic Power Steering Fluid delivers to a certain extent what it claims. 
The fluid provides excellent lubricity and friction-reduction capabilities. Consequently, power steering pump components and hoses will be protected from wear and tear, resulting in long service life and consistent performance.
Moreover, the higher viscosity Index in this PSF promises lubricant stability over a range of temperatures. In cold temperatures, this lubricant brings excellent fluidity thanks to its low pour point. At normal operating temp, it can resist a thermal breakdown to keep components clean and last longer. 
Although the fluid is highly adaptive for multiple car builds due to its less pressure and wear reduction technologies, there are some hitches too. Modern steer units are built upon delicate materials; that's why leaking can be an issue due to its thin substance. 
However, if you are looking for a cheaper alternative to your PSF-3, AMSOIL Multi-Vehicle Synthetic PSF is not for you. The fluid costs more than the OEM PSF-4 when it comes to topping off. 
Pros
Provides excellent wear protection
The fluidity with heat resistance to combat thermal collapse
Helps quiet the power steering pump operation
Helps seals remain soft to prevent leaks
Cons
Sometimes causes leakage
More expensive than OEM product
Read more: What Power Steering Fluid Is Compatible With MS5931
Final Verdict
By explaining the best alternatives for PSF-3, I intend to ease the pain of many car owners staying in the dark to get the solution. Each one of the above-mentioned Power Steering Fluids has some unique and joint benefits to offer. If your vehicle is still under warranty, you should stick to the OEM product- PSF-4 for the best protection and dealership service. 
On the other hand, the above-mentioned PSF-3 Equivalents are safe to use for your Hyundai, as I have tried and tested them. In the end, I found that if you want to go for a cheaper substitute, LUBEGARD 23232 is one of the closest alternatives to the PSF-3 / OEM PSF-4 fluid.
Check Price at Amazon