It's time to change the engine oil for your 350Z. Are you wondering what kind of oil does a Nissan 350z take? What's the Nissan 350z oil capacity?
On average, the 350Z engines require 5W30 or 10W30. The oil capacity ranges from 5 to 5.2 quarts. This depends on different model years.
This article covers all the information you need about the oil type and oil capacity of different Nissan 350Z cars made from 2003 – 2009.
I'm sure that after 3 minutes of reading, you can get in-depth knowledge of the oil specifications of your Nissan.
Let's get started!
350Z Oil Capacity
The 350Z Oil Capacity is different based on the year of manufacture, car, and engine model. Here is a summary:
Type year of your Nissan in the search box. For e.g., 2006
Year
Model
Engine
Oil Capacity
(with filter)
Oil Type
2004
Nissan 350Z
VQ35DE
5 qts (4.7L)
5W30(All temp)
10W30 (Above -18°C)
2005
Nissan 350Z
VQ35DE
5 qts (4.7L)
5W30(All temp)
10W30 (Above -18°C)
2006
Nissan 350Z
VQ35DE
5 qts (4.7L)
5W30(All temp)
10W30 (Above -18°C)
2007
Nissan 350Z
VQ35DE
5.2 qts (4.9L)
5W30(All temp)
10W30 (Above -18°C)
2008
Nissan 350Z
VQ35DE
5.2 qts (4.9L)
5W30
2009
Nissan 350Z
VQ35DE
5.2 qts (4.9L)
5W30
Related Post: Best Oil For 350Z
2004 – 2006 Nissan 350Z Oil Capacity
The 2004 – 2006 Nissan 350Z engine model with 3.5L 6 Cylinder EngineVQ35DE has an oil capacity of approximately 5 quarts/4.7 liters. When changing the oil, it is important to use the proper oil type and weight of oil recommended by Nissan.
2007 – 2009 Nissan 350Z Oil Capacity
The 2007 – 2009 Nissan 350Z with a 3.5L 6 Cylinder VQ35HR Engine requires 5.2 quarts/4.9 liters.
It is generally recommended to change the oil in your 350Z every 7,500 miles or 6 months, whichever comes first. However, if you frequently drive in stop-and-go traffic or in extreme conditions (hot or cold weather, dusty or muddy roads), you may need to change your oil more frequently.
350Z Oil Type
Your 350Z deserves the best oil to run at peak performance. Every Nissan vehicle has a specific recommendation for the oil to use. Of course, the oil is an OEM, the same one used for filling in the industry.
Besides, many oil brands claim that their products meet and even exceed the quality standards and have all the properties ideal for your Nissan VQ engine. That's why you need to understand your vehicle's requirements before choosing the right oil. The guide below will touch on the proper oil type for your 350Z.
Nissan 350Z Oil Specifications
Car manufacturers do not formulate oil. This venture is left for different companies that specialize in oil manufacturing. However, car manufacturers understand the best oil formulation for their different engines. Therefore, they work hand in hand with the oil manufacturers to ensure that the oils used in their cars meet the highest standards. 
For this reason, you will find specific oil recommended for your vehicle. Previous tests inform the recommendations on the oil to ascertain that it meets all the requirements and is certified by the car manufacturer in a process referred to as oil specification.
Oils recommended for Nissan 350Z undergo the above process and meet the desired specifications to give you the best output for your engine and value for your money. According to Nissan owner's manual, oils used for their VQ engines should meet API (American Petroleum Institute), ILSAC (certification or International Lubricant Standardization and Approval Committee), and SAE, which looks at the viscosity standards.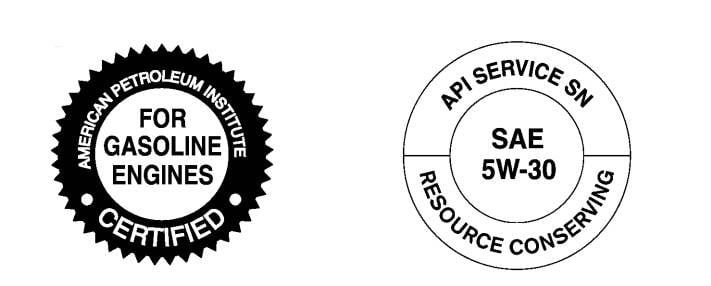 Oil Weight
Oil viscosity is its fluidity level determined by its thickness. It changes with temperatures, where high temperature reduces thickness; hence it becomes lighter and easily flows, while cold temperature thickens it, reducing the flow rate. 
When choosing the right engine oil, it is important to consider the weather under which your vehicle will be operating. Oils with the wrong viscosity could cause severe engine damage.
The recommended oil weight for Nissan 350Z is SAE 5W-30. However, if the prevailing temperatures are above 0°F (−18°C), you are better off with 10W-30 or 10W-40 viscosity.
However, if you drive in regions out of the ambient temp range, you can consider using 0W in cold weather and hot viscosity of 30 or 40, as long as they meet the requirement.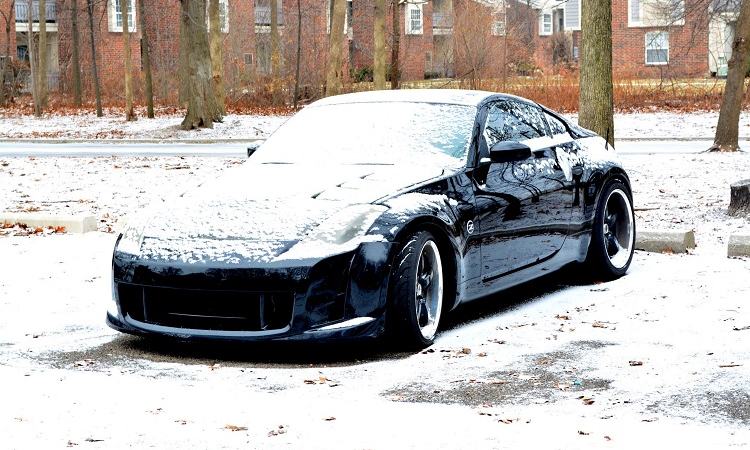 Oil Additives
Oil additives are used to enhance performance. However, additives are discouraged in oils recommended for use in Nissan engines. 
As long as you use the right oil and ensure that you maintain the right schedule for service and maintenance, the engine will be at optimum performance with no need for extra additives.
Also, you should avoid any oil that has been used previously or contains any form of foreign matter. 
Related Post: Nissan Matic Equivalent [S, D, J, K]
Conclusion
To sum up, choosing the proper type with the right amount of oil for your 350Z is critical to keep it running smoothly. Also, don't forget to check and change the oil regularly. Different oil viscosities will affect the engine in varying weather conditions. This also helps increase the lifespan of your Nissan in years to come.
Let us know your thoughts about your experience changing engine oil for your Nissan in the comment section!